A Quick Overview of Franchising
Franchising is a method of delivering goods or services involving a franchisor, who creates the company's registered trademark and operating model, and a franchisee, who pays a royalty and an initial payment to operate under the franchisor's brand and structure.
The franchising industry in Canada is essential, contributing over $100 billion to the overall economy and offering employment opportunities to the population.
Canada is one of the top four countries to have the highest level of franchisee development in 2022. The country ranks second in franchising, and it is estimated that every year more than 4,300 new franchises open in the country. 45% of the retail sales in Canada come from the various established franchises. Franchising is the way forward, especially in Canada, as it is a highly successful industry.
Why Could the Franchising Model Be Suitable For You?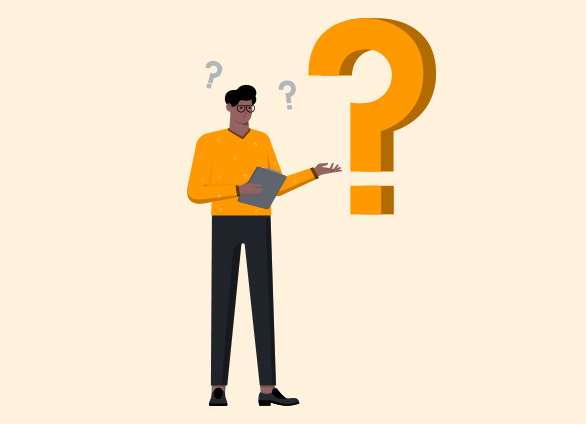 Following are some of the reasons why franchising can be highly beneficial for you:
1. Faster expansion
Franchising a business can be a very cost-effective way to grow it and reach new markets and locations. Expenses such as investing in new staff, finding a new location, or doing market research are often already covered – depending on the brand. Opening a franchise can increase sales and consequently profits, thus the business will be a saleable asset for you in the future.
For example, Tim Hortons is one the best examples of Canadian brands that have grown massively through franchising. It is one of the biggest franchises in the country and can be an extremely beneficial opportunity for enthusiasts. It is highly profitable, and it has outlets in over 4,800 locations in 14 different countries. However, there is a hefty investment required from franchisees.
2. Internationally reputed brand
A strong brand is a significant benefit that franchisees obtain when they buy a franchise. Setting up a business from scratch would require you to acquire a new customer network from the ground up, which would take a long time.
Franchises, on the other hand, are well-established enterprises with developed customer bases. People will know the company, what it offers, and what they can anticipate if you open a franchise with an identifiable logo.
For example, Krispy Kreme is an internationally recognized brand. Customers will be aware of what you sell even without advertising. An established brand image of Krispy Kreme will enable you to benefit from it in the form of high sales.
3. Assistance from an expert
The franchisee receives business advice from the franchisor, which is one of the advantages of franchising. The franchisee may obtain readymade commercial business, depending on the conditions of the contractual relationship and the company's process.
They might be given the trademark, the technology, the materials, and the marketing strategy. Other franchises may not offer all, yet all franchises offer the franchisor's insight and expertise.
The franchisee has exposure to a rich pool of business knowledge to help them through the procedure of building and managing a brand. This information is essential for maintaining a thriving company and makes it far easier than establishing one from the ground up.
For example, Just Like Family Home Care is a Canadian company looking for franchise partners to join its growing brand. This company has been in the field of healthcare for over a decade now and has an ample amount of knowledge and expertise to offer to its franchisees.
They offer training, manuals, help with the setting up process, health insurance, federal compliance guidelines, and all the marketing and sales advice needed. Franchisees will benefit from the excellent brand image and the business system.
4. Affordability
Most businesses choose to franchise because it enables them to grow without the danger of bankruptcy or the expense of equity. Because the franchisee supplies a large portion of the investment required to build and run a unit, it lets businesses develop by leveraging other people's resources. The franchisor can expand using this capital as security, and the franchisee can be assured that they will receive a return on investment.
Franchises require different levels of investment. For some, they are hefty amounts and for others, they are manageable. It is up to you to conduct your own research on what you can afford. Usually, lower costs mean the brand isn't as refined as it could be, and higher costs mean you'll likely be choosing an established option.
5. Scalability
Depending on your products and services and their demand, it is far more practical to expose your concept through a franchising model than it is to grow a brand on your own. You have the stable foundation of an established network, which helps you to broaden your product offering, develop your client base, and venture into uncharted territory.
Following the appropriate measures provides a positive result, giving the franchisor confidence in your ability and enabling you to expand their concept even further.
McDonald's is a brand that is unquestionably scalable. It offers its franchisees a formula that is historically successful in every country across the globe. Scalability is an important element to the success and growth of a business, and if parts of it can be replicated sustainably and at the right time – then a competitive advantage is attainable.
6. Security and reduced risk
From a franchisor's perspective, franchising - by its very essence - decreases risk. Unless you want to arrange it otherwise, the franchisee is responsible for expenditure in the franchise operation, including any recently built costs, asset acquisition, personnel recruiting, and any operating capital required to get the firm up and running.
From a franchisee's perspective, buying a franchise means you will have all the building blocks of a business handed to you, and the likelihood of the business failing is very low. You'll reduce costs and time.
However, there will still be a level of risk that you'll need to weigh up. If it is a niche franchise, the risks and challenges may be larger than if it is a stable franchise.
7. Sense of ownership, but the ability to work with someone else's system
Franchising is a route to business ownership, where you will be responsible for running your own business with support and training. This is an exciting prospect for those who want to be their own boss, but don't have the skills to execute that goal. However, you'll need to have the ability to work with someone else's brand and operations.
Some franchises offer more control than others, so you'll need to evaluate what level of managerial and creative freedom you'll have before buying a franchise that suits your personality and skills.
8. Assistance in finding a location
A lot of businesses fail due to the wrong location. With the franchising model, franchisors analyze areas for opportunity and assign you the exclusive territory to run their business. This means that you do not have to deal with inter-franchise competition and enjoy the exclusive rights to sell the product in a specified area.
Not only this, but the franchisor will also assist in designing the layout and find the right contractors for the job. Franchisors will usually use a franchisees investment to fund the cost of opening a unit.
9. Fewer recruitment costs
Depending on the type of franchise, the franchisor's business model often accounts for recruitment processes. The corporation dictates the strategy, goods standards, and service technique, so all you must do is complete the necessary activities.
Start Exploring Franchise Opportunities
Franchising is a world full of opportunities and benefits, especially in Canada. It can increase growth potential, has less risks and greater security, and is a proven model to access business ownership.
Now that you feel more comfortable with what franchising can offer, you can start exploring opportunities that meet your goals and skills.
If you would like support or clarification on the franchising journey, feel free to contact our dedicated team.
Back to Top