Alien E-Bike Rentals Franchise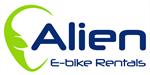 Alien E-Bike Rentals - Mobile E-Bike Rental Franchise
The chance to join a company on the ground floor with big ambitions for franchisees and the environment.
Finance requirements

Franchise Fee:

$25,000

Total Investment:

Franchise Fee + $75,000-$175,000 for equipment (currently offering up to a $20,000 discount on the next 4 franchises)

Liquid Capital:

$50,000-$100,000 to sustain the first year.

Areas Available

We have franchises available in the following locations: Vancouver, Surrey, Langley, Burnaby/New Westminster
Profile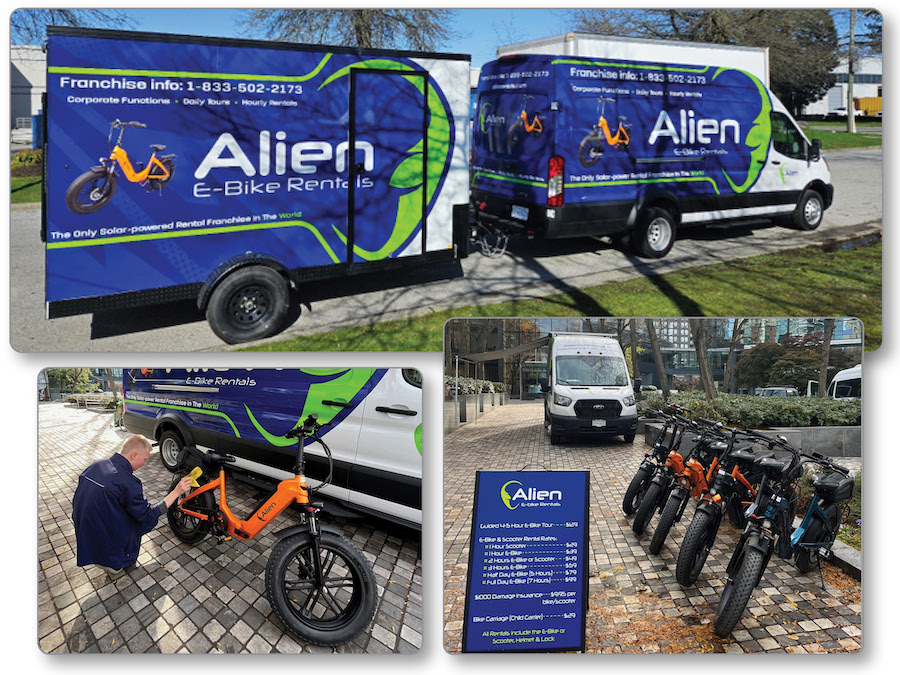 ALIEN E-BIKE RENTALS – NORTH AMERICAN TURNKEY MOBILE E-BIKE RENTAL FRANCHISES
WHY CHOOSE ALIEN E-BIKE RENTALS?
Research data in 2021 evaluated the e-bike market at $17.56 billion and set to increase to almost $41 billion by 2030. That's a big market from which Alien E-Bike Rentals aims to take a huge slice.
Alien E-Bike Rentals is offering an exciting new turnkey mobile franchise opportunity, with your choice of a custom designed Van or Trailer Package, which includes the E-Bikes, software, tools, signage and everything you need to operate the business. We are looking for a few key entrepreneurs to help us launch our North American Franchise program in a sector with no direct competition.
The Alien E-bike Rental franchise brings you multiple revenue streams, including:
E-bike Rentals
E-bike Sales
E-bike Tours
Custom events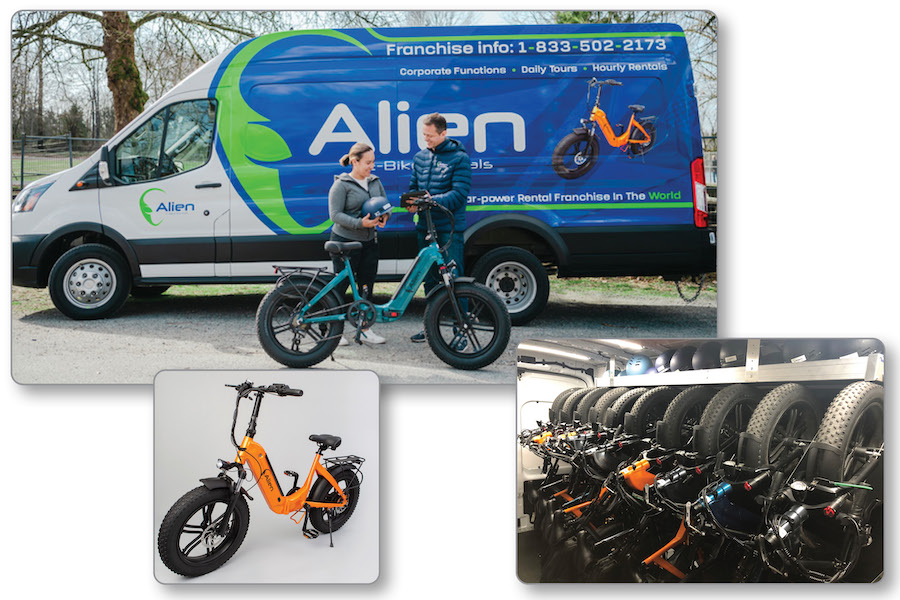 THE ADVANTAGES OF BEING AN 'ALIEN'
There are plenty of reasons to get on board with our network of franchise partners:
Simple to operate, turnkey package, with everything you need to start generating revenue on day 1!
Little to no industry experience is required
Choose your hours and work 9 months of the year, leaving the other 3 free!
Pre-approved financing options are in place
WHAT ARE WE LOOKING FOR IN OUR INITIAL FRANCHISEE'S?
We're seeking entrepreneurs with previous business experience
The qualifying capital
You must reside in the local market where your franchise is to be located
Be actively involved in the operations of the franchise
Benefits to initial franchisees are:
First choice at the prime locations
Up to $20,000 reduction on the franchise equipment package
One free year of use of our reservation system
The ability to provide significant input into system development