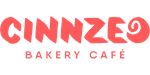 Cinnzeo - Bakery Franchise
The aroma of sweet cinnamon is one that is recognized and coveted by nearly every culture across the globe. Opportunity never tasted so good
Territory Information
London, ON
Total Investment:

$208,800 - $447,900
Other Areas Available

Opportunities available in the USA, Canada and internationally.
Profile
The Best-Tasting Cinnamon Rolls on Earth
It all began when we opened our first bakery in 1987. The enticing aroma of cinnamon swirled out to invite everyone who walked by to take a moment, escape the busy day, and breathe. They stepped inside, and we welcomed them to watch us carefully make every Cinnaroll from scratch. It was love at first bite.
Our growth around the globe has been phenomenal, proving what we have always known to be true: Cinnzeo's unique guest experience paired with delicious Cinnamon Rolls is a formula that meets success wherever it's applied…from Saudi Arabia to British Columbia.
Our Amazing Product
Layers of tender dough rolled with our special cinnamon sugar blend, baked to perfection, and flawlessly finished with our smooth cream cheese frosting. The only thing missing? A bold complement that brings out every hint of spice and sweetness. Pair your Cinnaroll with a fresh cup of our custom-roasted Cinnzeo™ coffee!
At Cinnzeo™, you find decadent products made from scratch that have guests saying, "Wow!" Times have changed but values have not. The Cinnamon Roll is a symbol of traditional family values and home baked goodness.
We believe that a successful and rewarding franchise experience will keep franchise partners motivated and guests coming back. Cinnzeo provides the same experience to our franchise partners that we ask them to provide to their guests: a warm and inviting setting, high quality product, and service that is friendly and efficient.
Our Support
Our promise to our franchise partners: a timely franchise support network, communication that is open and ongoing, and help when and where you need it.
All of our people, from franchise owners to bakery staff, go through comprehensive training. Our team is knowledgeable in all areas, but most importantly, we're carefully trained to provide high-quality service and products to our guests.
Our Corporate Support Team gives each franchisee the tools, training, and advice they need to help their business thrive. We work together with our franchisees to further expand our brand by sharing key strategies for sales growth and by supporting them with the Cinnzeo™ Ad Fund
Cinnzeo is expanding our franchise business around the globe, with franchise bakeries open in Canada, Mexico, and throughout the Middle East.
We are currently seeking franchise partners for both key markets in the USA, Canada and internationally.
Franchise Investment
The following shows a range for initial investment to open a franchise:
Initial Franchise Fee: $30,000*
Equipment: $50,000 - $75,000
Construction, leaseholds, startup costs, and initial working capital: $128,000 - $342,800
Total Investment: $208, 800 - $447,900
*A discount may be offered for multi-unit commitment.