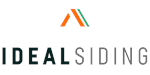 Ideal Siding - Renovation Franchise
We aim to let every homeowner in Canada and the USA access reliable, affordable, and professional siding renovation services.
Finance requirements

Franchise Fee:

$41,000 - $50,000

Liquid Capital:

$20,000 - $40,000

Minimum Investment:

C$73,500

Areas Available

Canada
Profile
IDEAL SIDING  franchises available now in North America
IDEAL SIDING  franchises are now available in North America. Find out everything you need to know, including the cost to start this franchise in minutes here!
ABOUT THE COMPANY
Ideal Siding  is Canada's fastest-growing siding company. We brought together the experience of more than a dozen successful North American siding companies and built on it. This meant we could develop a superior level of customer service, afford better labour wages and offer more attractive prices to homeowners replacing their siding.
Now, in 2021, we are looking to welcome new partners to the Ideal Siding family! We are looking for both new entrepreneurs to grow the brand and investors who can develop and expand operations across Canada and the USA.

 
WHY CHOOSE IDEAL SIDING?
We aim to let every homeowner in Canada and the USA access reliable, affordable, and professional siding renovation services.
Ideal Siding  Franchisees can offer it due to the proprietary system we use to onboard the industry's best installers. We use a financial model designed for all markets so that we can sail through any economic storm.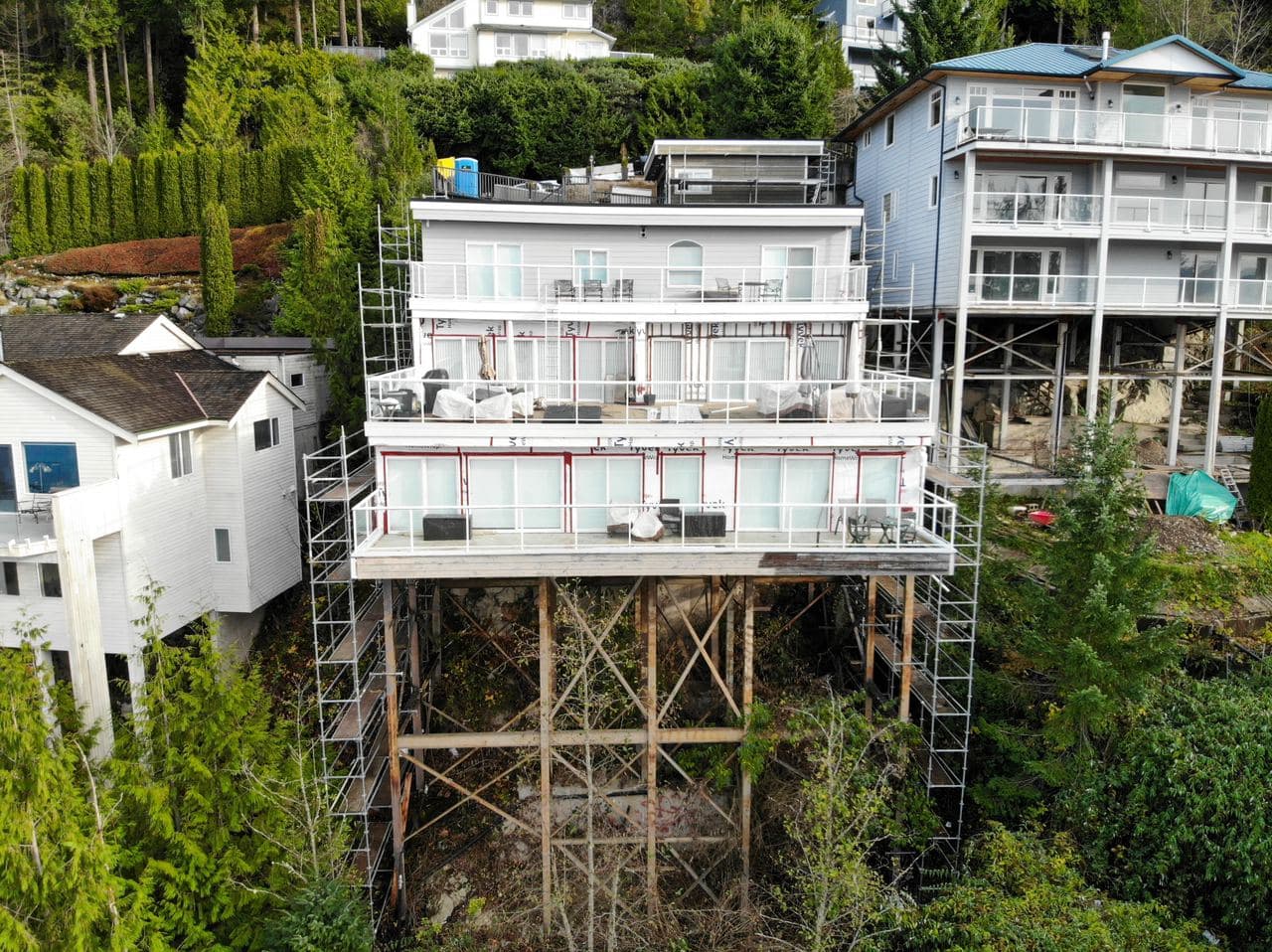 Our values are:
Openness – We are fuelled by transparency, communication and accountability!
 
Helpfulness – While keeping high standards and affordable pricing with low overheads and effective practices to find an ideal solution for our clients.
 
Hard work – Our secret sauce! The only thing that has always assured anyone of success, no matter their field of endeavour, is to work harder than the competition.
We are changing how homeowners upgrade their homes' exterior, and we educate our customers about solutions that would match their needs.
BENEFITS
Our team is dedicated to your franchise success. Whether it's the design and construction of a new business process or reaching new audiences through local marketing channels – you will be supported by our back-office staff in every step of your franchise growth journey.
Here are the main advantages of becoming our partner:
Big industry: The siding industry is estimated to be $60 billion – three times the revenue of McDonald's.
 
Growing trends:  According to reports, the siding industry grows at least 4% a year in the USA and Canada.
 
Modern materials:  We use affordable, stylish, low maintenance composite materials like fiber cement, premium vinyl and engineered wood.
 
Low starting investment comparing to revenues and profits our partners get:  The franchise fee is only $50,000, and no office or warehouse is required.
 
Large projects:  $25,000 on average but depends on the area and the city.
 
Evergreen industry:  Siding is not going anywhere in the next 20 years and year-round projects.
 
Quick start:  We book ten appointments with clients for the first week and get at least ten more for each week after. You won't be waiting long before the revenue comes in.
 
Great support: We bring you a service to help with marketing, operations, technology, and more. Ideal Siding's franchise program will fast-track you to success.
 
Innovation and disruption:  We have the experience of companies that have been in the industry for 20-30 years and combined it with new technologies and optimization of every process. This allows us to compete with any company in both growing and falling markets.
FRANCHISEE REQUIREMENTS
We have identified, from other franchise partners, the traits and approaches needed to find success. To be a part of our fast-growing franchise family, you will need:
A desire to serve and help others.
A bachelor's degree, as well as sales or management experience.
Financial stability. The Franchisee needs savings to cover at least six months of family expenses.
A wish to be part of something great and want to build your own company from the ground up.
We seek partners who share these values and can work as a team because each member's results influence the rest of us.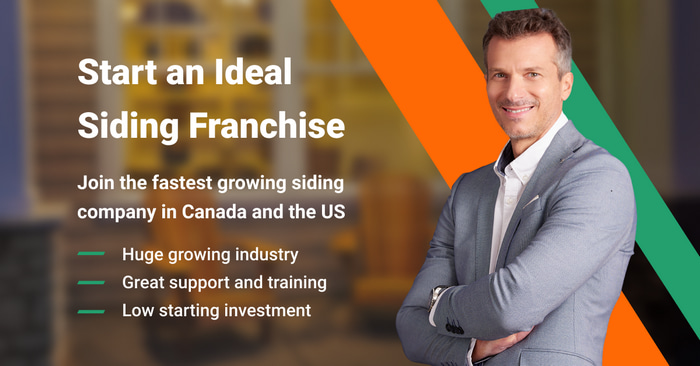 TESTIMONIAL
"Joining Ideal Siding Franchising system helped me to learn new business building skills and to transform my passion for helping people. I'm happy to see the smiles on homeowner's faces at the end of each project when they see their old homes look brand new. I get to grow the business I'm proud of every day much faster with the support of the community network of other franchise owners."
Vladimir Romanov, Franchise Partner - North Vancouver, BC
"I'm glad I've switched it up from the corporate world and get to make my own decisions now. It's empowering to know that future is in my own hands. I get to see the results of my hard work directly and to benefit from all the extra effort I put in every day. The support I receive from the office makes it easier to focus on helping homeowners with their siding needs!"
Oleg Doronin, Franchise Partner - Vancouver West, BC