Massage Experts Franchise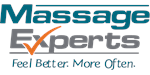 Massage Experts - Massage Therapy Franchise
A Massage Experts Franchise is easy to get started, easy to manage, and provides you with a healthy work/life balance.
Territory Information
Location:

Edmonton
Franchise Fee:

$35,000
Total Investment:

Available on request
Liquid Capital:

$125,000
Other Areas Available

Canada
Profile
The Massage Experts brand is growing across Canada and we are looking for franchisees in your area!
Massage Experts is your neighbourhood choice for professional massage services! We have developed a fresh, modern concept that encourages return visits through our Club MEx membership monthly massage program. Our business model is easy to operate and provides you with steady and predictable income. We offer low start-up costs and minimal expenses.
Do you want to be in business for yourself, but not by yourself?
A Massage Experts Franchise is easy to get started, easy to manage, and provides you with a healthy work/life balance.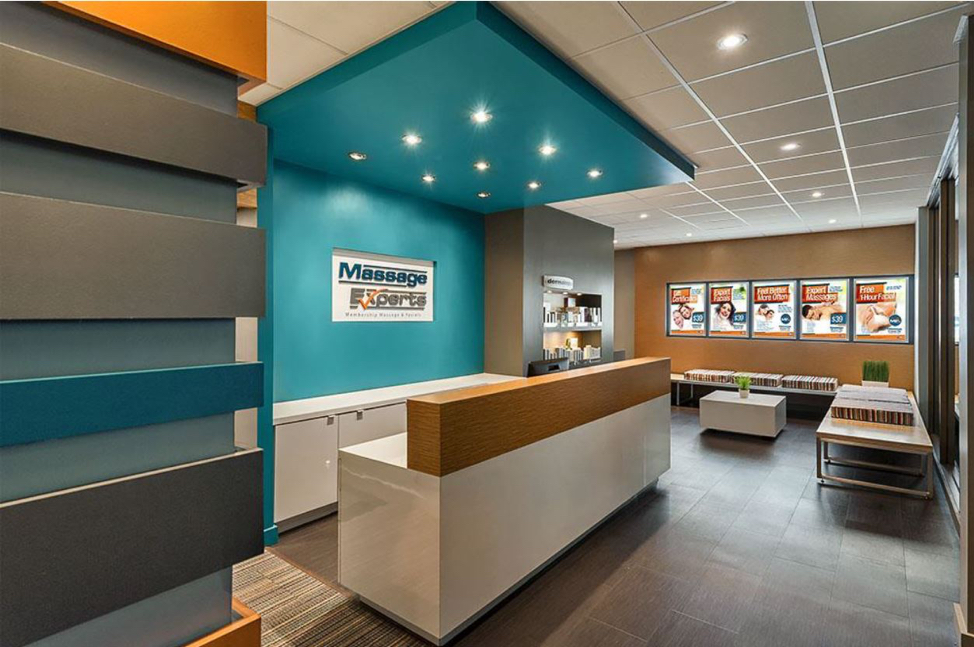 Be part of the fastest growing industry in North America – Health Care! Our Feel Better, More Often concept is part of that very excitement.
Combining a tech generation, an aging population, and the demand for having more natural and holistic remedies, massage therapy is at the forefront of today's health care talks. Its roots spanning thousands of years of achieving wellness results.
Insurance companies are recognizing the benefits, and more and more are allotting massage therapy into their employer benefits programs.
With locations strategically placed in higher traffic areas, the Massage Experts' brand stays clearly at the forefront of commuters; our name resonating top-of-mind for their next massage therapy experience. We make ourselves completely accessible by offering 24-hour convenience in booking appointments via phone, online or through our app.
How Does the System Work?
We Give Clients a First Visit Rate!
We offer our guests $20.00 OFF as a First Visit Rate, just to try us out!
Our simplistic approach allows guests to easily book online. Guests can view appointments online and chose a therapist based on their specialty and qualifications. Hundreds of appointments are available each week. Walk-in guests are welcomed, and many appointments can be booked same or next day.
What is Club MEx Membership?
Our FREE Club MEx Membership offers discounts on massages and other services that each location may offer. All we ask in return is for your Club MEx Member to visit your clinic for a 1-hour massage at least 1 time per month, for 12 months.
If they miss a month we charge their credit card and they can simply come twice another month. We make membership easy!
Club MEx Includes:
$20 OFF a 1-Hour Massage
$20 OFF On Your Birthday
15% OFF Retail Product Purchases
Preferred Rates for Other Household Members
Preferred Rates Across All Clinic Locations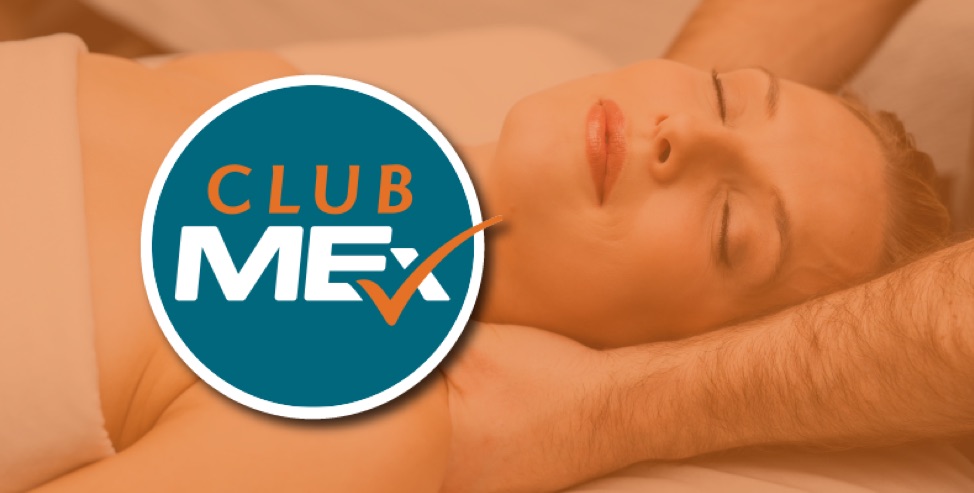 What About Non-Members?
Massage Experts welcomes both members and non-members into our clinics. This allows us to help more people and welcome more people into the hands of your Expert Massage Therapists. Not everyone wants to join a monthly plan. Those who do not are given a locally competitive price option to enjoy.
Let's Talk Insurance! *
Upwards of 70% of Canadians have health insurance benefits. Most people don't know that their health benefits plan will most likely cover 80% of their therapeutic massage treatment. In some cases, plans cover 100%. By educating your clinic guests that their monthly treatment could cost them as little as $0-$15, you are certain to build a loyal clientele very quickly! Ask yourself this question: Would you treat yourself to a 1-hour therapeutic massage each month for only $15? If the answer is YES, you now see how this business model can become very rewarding!
* Please note that that the massage therapy industry along with insurance rules vary within the Province of Quebec where we predominantly offer insurance receipts versus direct billing.
What Do We Offer Our Guests?
Massages by Registered Massage Therapists
Rates for Both Club MEx Members and Non-Members
Direct Billing to Most Major Insurance Companies
Receipts for Insurance Claims
Billing for Motor Vehicle Accident Claims
Extended Hours including evenings and weekends
Gift Cards to Purchase in Clinic and Online
Retail Products to Enhance the Therapy Between Treatments
An Affordable Hour Away from the Everyday!
What Do We Offer Our Massage Therapists?
Massage Experts offers a lucrative business model to attract and retain Massage Therapists; this includes:
Competitive Per Treatment Payment
Additional Income Through Enhanced Treatment Modalities
Additional Income Through Retail Commission
Professional and Organized Work Environment
All Massage Supplies and Administration Provided
Flexible Hours with Online Scheduling
Health Care Benefits
Continuing Education Funds 
What Do We Offer Our Franchisees?
A business model that creates an increased demand for Massage Therapy Services
A business model that is easy to operate and provides you with a healthy work/life balance
A complete package which gives you peace of mind, including business plan assistance, assistance with financing, site selection, and complete construction services
A marketing strategy for your Grand Opening as well as continued marketing support
On-going operational support and guidance

Complete training package prior to opening and on-going coaching and guidance

Continued growth, service and product development
What Fees Are Payable to Massage Experts?
Royalty Fees are 5% of Gross Sales and are payable on a monthly basis
Advertising Fees are 2% (2% National and 2% Local) of Gross Sales and are payable on a monthly basis
Technology Fees are $500 and are payable on a monthly basis
$35,000 Initial Franchise Fee
Our Mission:
The Massage Experts mission is simple, "To provide an expert massage therapy experience, in a welcoming atmosphere, at a peace-of-mind price", if you can relate to this business concept and would like more information, contact us today!

Franchises Massage Experts du Québec :
Massage Experts is now open in Québec. Our look and feel have been strategized to cater to the more European look and feel that is key within this market. We have a dynamic, fully-bilingual executive team located directly in Montréal to help with your complete set-up.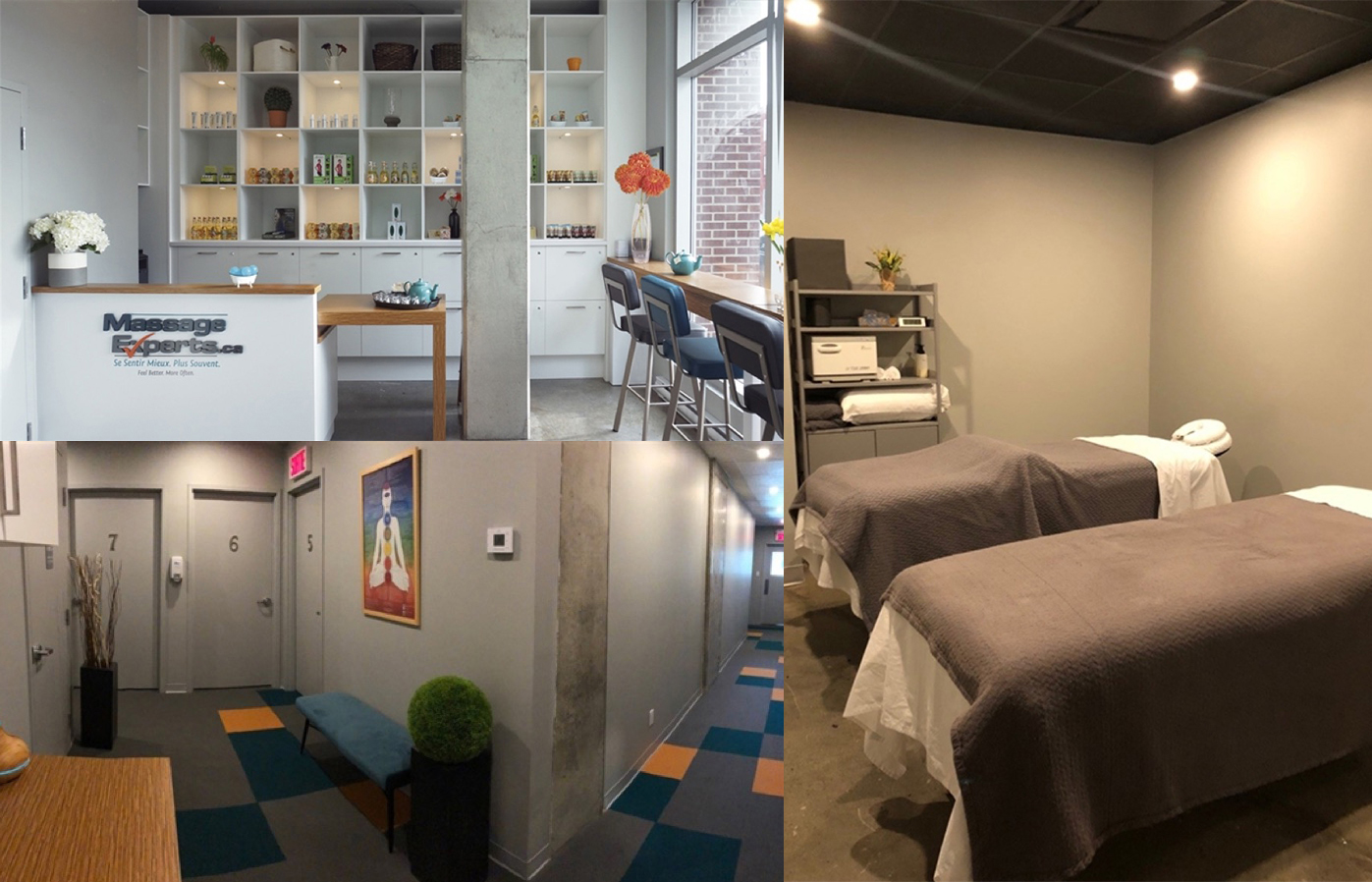 CONTACT US FOR MORE INFORMATION TODAY
Minimum $ 125k  liquid assets required to qualify.