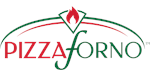 PizzaForno - Food Vending Franchise
Learn more about this revolutionary turnkey fully automatic system serving ready-to-eat gourmet pizza.
Territory Information
Montreal
Total Investment:

$150,000 – $185,000
Other Areas Available

Canada
Profile
The Problem
Handmade food options are only available with limited hours, contain significant staff requirements and high operating costs.
The Leading Edge Solution
Our Revolutionary turn-key fully automatic gourmet pizza system has ready-to-eat pizzas in just 3 minutes. PizzaForno needs zero on-site labour to operate, is accessible 24/7, and can provide you with a constant source of cash flow.
Franchise Benefits
Revolutionary turn-key, fully-automatic gourmet pizza system
65 sq ft total footprint indoor/outdoor
Fresh baked, premium Artisanal 12" pizza in less than 3-mins
ZERO on-site labour
24/7 profit machine
30%+ net operating margins as ~$12/Pizza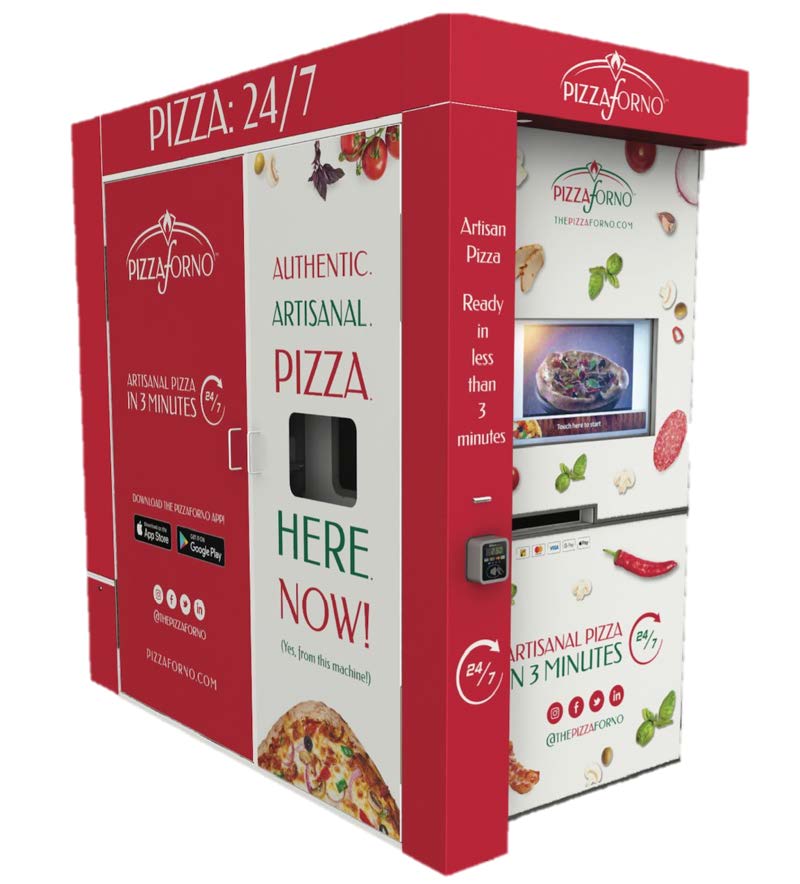 PizzaForno Machines
PizzaForno is digitally connected and managed.
'First In. First Out' Inventory management system eliminates stale dated product.
Web-enabled, real time sales data, inventory management & mechnaical trouble shooting, tracked via smart phone or tablet ensures product always fresh and in-stock.
32" HD interactive screen provides up to 2 minutes of co-op advertising time with fully-engaged consumer (while pizza is baking).
Dynamic Pricing Algorithm to maximize revenue based on exclusive partnerships with industry leader.
ALREADY A PROVEN SUCCESS
With Corporately owned Licensed operating locations throughout North America. PROVEN IMMEDIATE CONSUMER ACCEPTANCE to "vending machines' producing high quality product.
Join the Digital Revolution Today!