Schooley Mitchell Franchise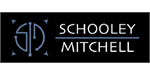 Schooley Mitchell - B2B Consulting Franchise
Build a profitable B2B consulting franchise with Schooley Mitchell.
Territory Information
Vancouver
Franchise Fee:

$61,500
Other Areas Available

US & Canada
Profile
SCHOOLEY MITCHELL franchises available in the US & Canada
Build a profitable B2B consulting franchise with Schooley Mitchell. Find out everything you need to know about start this fully scalable franchise here!
ABOUT THE COMPANY
Schooley Mitchell is a professional B2B consulting franchise. We deliver objective advice and analysis to reduce telecommunications, merchant services, waste, small package shipping, E-signature and Electronic Logging Device (ELD) fees.
We consult on a contingency basis, so we only charge our clients if we find them savings. Fees are a shared portion of found savings over a specified period, with franchisees receiving 50% of client savings for three years, contingent on results. We never detract from the bottom line!
This is a fully scalable business where the top franchisees net more than $1 million. One recently sold franchise was valued at $1.7 million.
WHY CHOOSE SCHOOLEY MITCHELL?
We use a simple contingency model – we only charge clients if savings are found, which, you'll be pleased to hear, is almost always. We are independent of all vendors; we don't sell anything. Schooley Mitchell is there to help clients save money through analysis.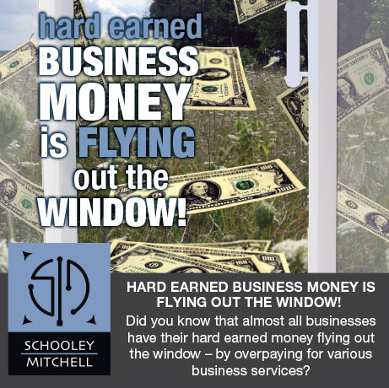 It is entirely up to you whether you wish to work from home or a small office. You get the benefits of being part of a franchise organization but are entirely independent to run things your way and write your own success story.
We offer an outstanding initial training course that, as of April 2020, has become a completely virtual experience. This is great for all new franchisees as you don't need to have experience in our cost reduction areas.
You start with an intensive first year coaching and mentoring program. After this, there follows continuous training and support for all needs on an ongoing basis. We also run an Annual Training Conference for all franchisees.
WHAT DOES SCHOOLEY MITCHELL DO?
We master four cost reduction areas:
Courier
Merchant services
Waste
Telecoms
We ask for a low investment of $61,500 in exchange for comprehensive training and high returns. Our franchises are extremely profitable ventures with quick ROI.
There is a vast market out there for the services provided by Schooley Mitchell franchisees, with businesses in North America annually spending more than $1trillion; wastage is estimated at 35%.
FRANCHISE BENEFITS
Low overheads
Strong niche strategy specializing in a huge area of need
Powerful software tools
Automated solution process
Our Franchisees can have clients anywhere in North America – no geographic restrictions
Great support system and negotiating clout, as well as an in-house appointment setting
TRAINING & ONGOING SUPPORT
Five-day initial training course at Schooley Mitchell's Corporate Head Office
Robust distance learning program with online learning modules and webinars presented by Head Office staff
Training topics include operations, marketing, basic technical training, software, live client case studies, and use of reference manuals and continuous learning facilities One year of one-on-one mentoring and coaching through the Quick Start Program One year of the Sales Execution Program, including weekly activities and calls with mentors
Annual training conference for all Franchisees
TESTIMONIALS
"When you think about what we do at Schooley Mitchell, which is mainly save companies money and time by reducing costs and increasing their bottom line, our value proposition is a no brainer. You still need to communicate effectively for businesses to give you their time, but if you can do that well, the sky is the limit for your business. One of the best aspects of this franchise is that you can literally do no wrong. You either help clients become more profitable or you give them peace of mind that their business is doing a good job managing expenses. It's nice to be a part of a system where only positive results occur."
– Marc Schwalb, Franchisee, Pennsylvania
"The business model of Schooley Mitchell allows me to have a common agenda with my clients and create a win-win proposition. It also allowed me to have flexibility in the way I choose to develop and grow my practice. The financial rewards have been tremendous … I was able to operate in the black within the first year of operations and I have now reached the upper echelon of revenues within the Schooley Mitchell system. I am certainly looking forward to the future, not only to increase my own results, but to participate in the great business with great people. I have built lasting relationships with fellow Franchisees, my clients and the staff at Head Office."
– Sean Fox, Franchisee, Ohio
"The support from Head Office has been nothing but superlative. I have always been given the help. I needed from the very beginning and it continues today. The quality of Head Office people is second to none. No problem is too trivial for them and no Franchisee is left adrift. Their actions constantly prove their dedication to the success of every Franchisee."
– John Campbell, Franchisee, Nova Scotia
FINANCIAL INFORMATION
Franchise Fee: $61,500
Minimum Investment: $100,000
Minimum Liquid Capital: $100,000