TaxAssist Accountants Franchise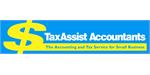 TaxAssist Accountants - Master Franchise
Build your own accounting franchise with TaxAssist Accountants.
Profile
Do you already run an accounting practice?
Are you considering expanding to a multi-office network?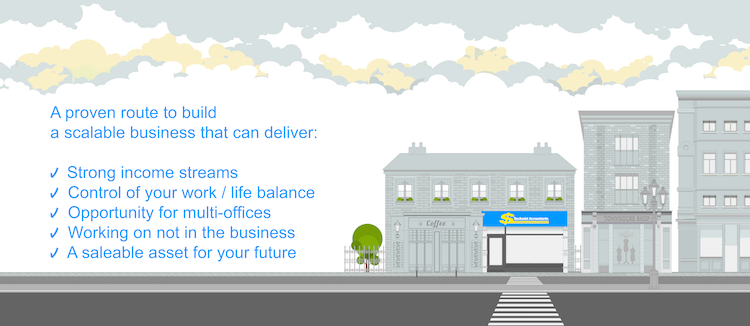 Who are we looking for?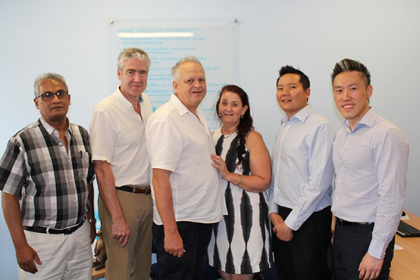 TaxAssist Accountants is looking for ambitious accounting firms or individuals who wish to become Regional Master Franchisees in Canada, responsible for establishing and supporting a network of franchisees within their development area. Full training and support will be provided to the successful candidates, who will need to be fully-qualified CPA Accountants.
About TaxAssist Accountants
TaxAssist Accountants is an award-winning franchise, which offers a first-class accounting service to small businesses in the UK, Republic of Ireland and Australia.
Our global network has grown to more than 230 franchised areas servicing over 70,000 clients, with a fee bank of more than £47 million. This has now put us 22nd in the Accountancy Age Top 50 league of UK Accountants, the only accounting franchise to be recognized in the league tables.
The franchise model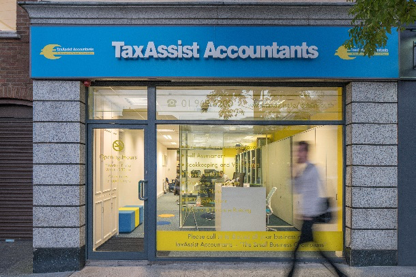 Our business model is a straightforward one, franchisees take on small business and personal income tax paying clients with relatively uncomplicated work, whilst being based in store front premises. The store fronts create a customer-friendly experience stripping away the intimidation of traditional accounting practices and are specifically designed to appeal to the small business market.
Franchising provides TaxAssist franchisees with the benefits for proven training, systems and support provided by the franchisor. You will also enjoy the benefits of being part of a well-established network of accountants who have a community spirit of sharing and supporting one another.
Success in Ireland
In 2009, the Master Franchise Rights to the Republic of Ireland were awarded to an established accounting firm. They had been running their own successful practice in Dublin, and decided that the franchise model would work well in the Republic of Ireland after seeing its success in the UK. They are now replicating the support, business development tools and the success that we have enjoyed in the UK and have grown to service more than 6,000 clients with a fee bank of $8.4m.
Roddy Comyn says: "We were looking at ways of growing our practice, but setting up managed offices or buying blocks of fees would have been costly and time consuming. The franchising route offered an opportunity to expand our business nationally whilst still creating an income stream for us. As a Master Franchisor, I have been given the tools, support and experience I need from TaxAssist Accountants and Ireland is a great blueprint of how the franchise model can work in other countries"."
Success in Australia
In 2015, we awarded Master Franchise Rights to Terry Murphy CPA and business partner Celeste Godwin for Queensland, New South Wales and ACT. Terry has now taken Victoria and has already grown to seven franchised areas. Terry says, "TaxAssist Accountants offers a distinctive brand and clear approach to business development, as well as a great level of support to both our franchisees and their clients. We see it as a win-win situation for all concerned."
In 2018 the Master Franchise rights for Western Australia, South Australia and the Northern Territory was awarded to business partners Stephen Herlihy and Patricia Kingston who are now implementing their franchisee recruitment procedures.
Your responsibilities
To be a successful applicant for Master Rights in your area, you will be recruiting, training, administering and supporting a network of accounting firms within your exclusive, allocated territory. You will bring with you the tax and accounting experience and TaxAssist will bring the brand, systems, training and support to allow you to develop a network of 50-60 accounting firms within your territory.
We are looking for:
Qualified accountant or part of an established accounting firm
Solid financial foundation
Entrepreneurial mind-set
Passion for the brand
Local business experience
Strong leadership skills
Why Master Franchise with TaxAssist Accountants

Largest franchise network of accountants in the UK and Ireland, and growing in Australia
More than 20-year proven history
Receive award-winning brand, systems, training and comprehensive support
Earn from awarding TaxAssist Accountants franchises across your territory
Dedicated and experienced International support centre team
Strong brand name and recognition
Comprehensive online operations manuals and management information systems
If you have the desire to stand out from the crowd with a fresh approach to accounting, then we would like to hear from you. To learn more about this opportunity, please fill in the enquiry form below.