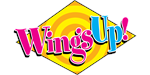 WingsUp! - Chicken Wings Franchise
Canada's fastest-growing chicken wing franchise. Join an exciting quick-service takeout and delivery restaurant chain.
Finance requirements

Franchise Fee:

$34,500 CAD

Total Investment:

$400,000-$480,000 CAD

Liquid Capital:

$140,000-$160,000 CAD

Minimum Investment:

C$400,000

Areas Available

Canada
Profile
WINGSUP! FRANCHISES. GREAT LOCATIONS AVAILABLE
Are you looking to be a part of one of Canada's fastest growing Chicken Wing Franchises? Learn more about how we do things differently here.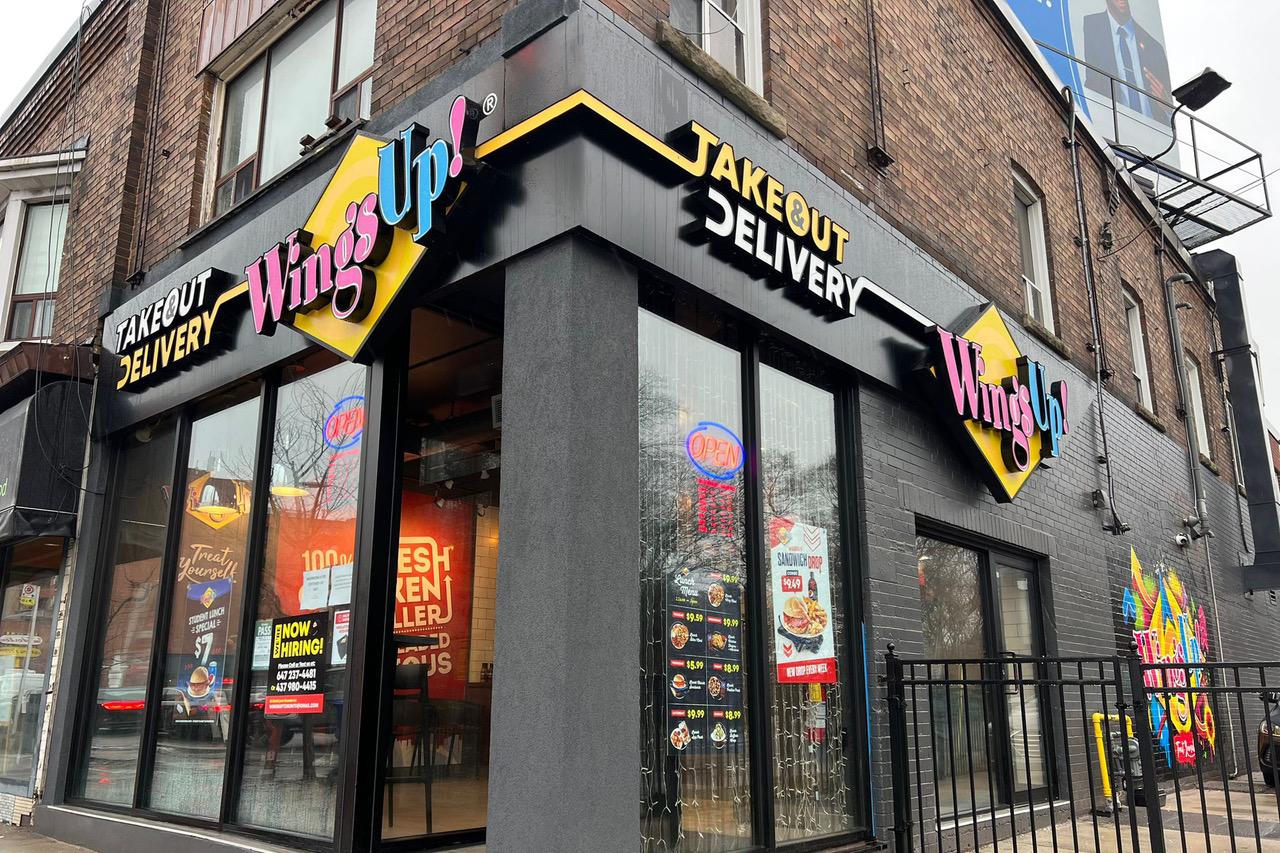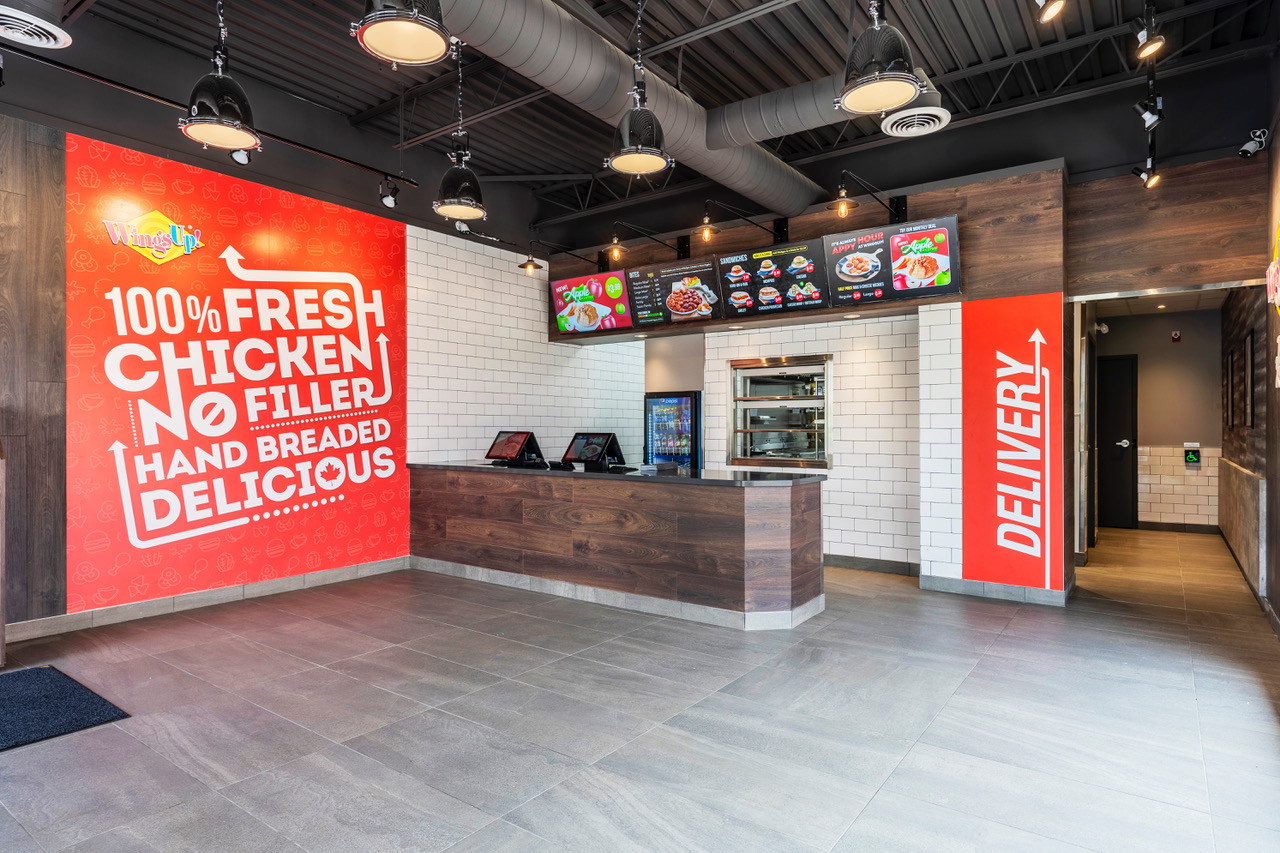 ABOUT THE COMPANY
WingsUp! is a quick-service takeout and delivery restaurant chain specializing in 100% fresh, never frozen Canadian Chicken that is hand-cut, freshly battered & breaded, then cooked to order.
For over 30 years, we've served countless consumers across southern Ontario and kept them coming back for more with our stellar service and delicious food.
Today, we're the fastest-growing Canadian chicken wing franchise, offering an excellent opportunity for entrepreneurs looking to be leaders in customer satisfaction.
WHY CHOOSE WINGSUP!?
WingsUp! is the future of food. Our model perfectly suits the direction the industry is heading with online takeout & delivery.
WingsUp! continues to grow in marketshare and currently operates in 34 locations, with 4 under construction and 9 in development.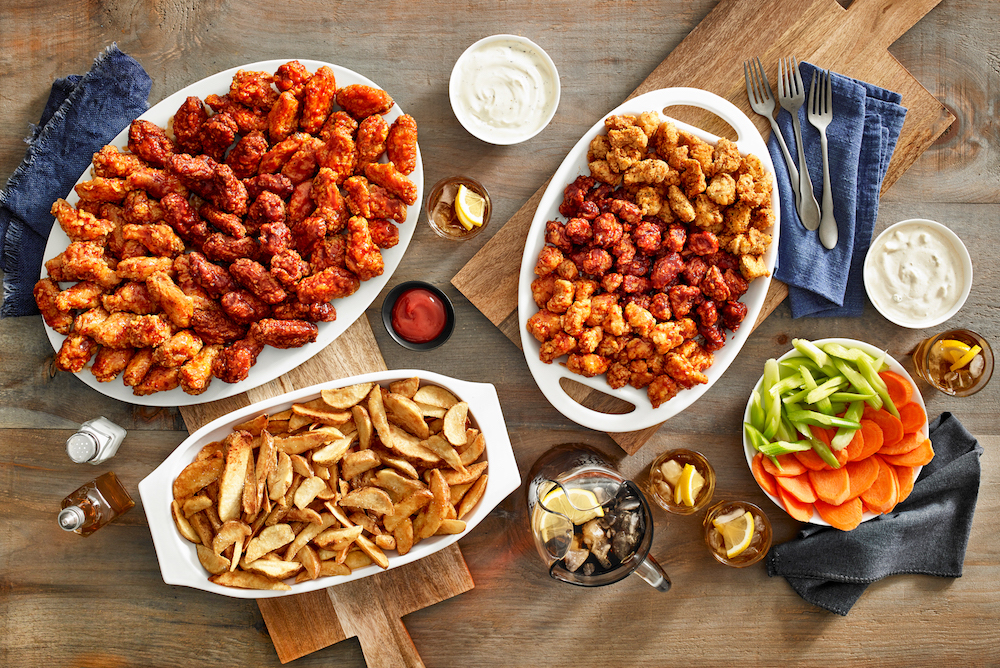 WHAT DOES WINGSUP! DO?
WingsUp! is known for our high-quality comfort food. No one does chicken wings better than us – no additives or fillers, only real, never-frozen chicken with exceptional taste. For people looking for the best in comfort food, WingsUp! is fast becoming a first choice!
FRANCHISE BENEFITS
65% of our sales are made online
Extensive training program that ends with you being a confident business owner
Simple menu, fewer ingredients, less prep time
Small Footprint (800-1,200 sq feet) - less upkeep, more affordable rent, less maintenance, lower utility costs
User-Friendly online ordering page directly through our website
We handle location search, construction, supply management, and more
In-House Marketing & Design Team
FRANCHISEE REQUIREMENTS
Must complete full training before opening your store
Must be willing to put in the store hours, including weekends
Share our core values and mission
Strong communication & people skills. Experience in QSR industry is a bonus
TESTIMONIAL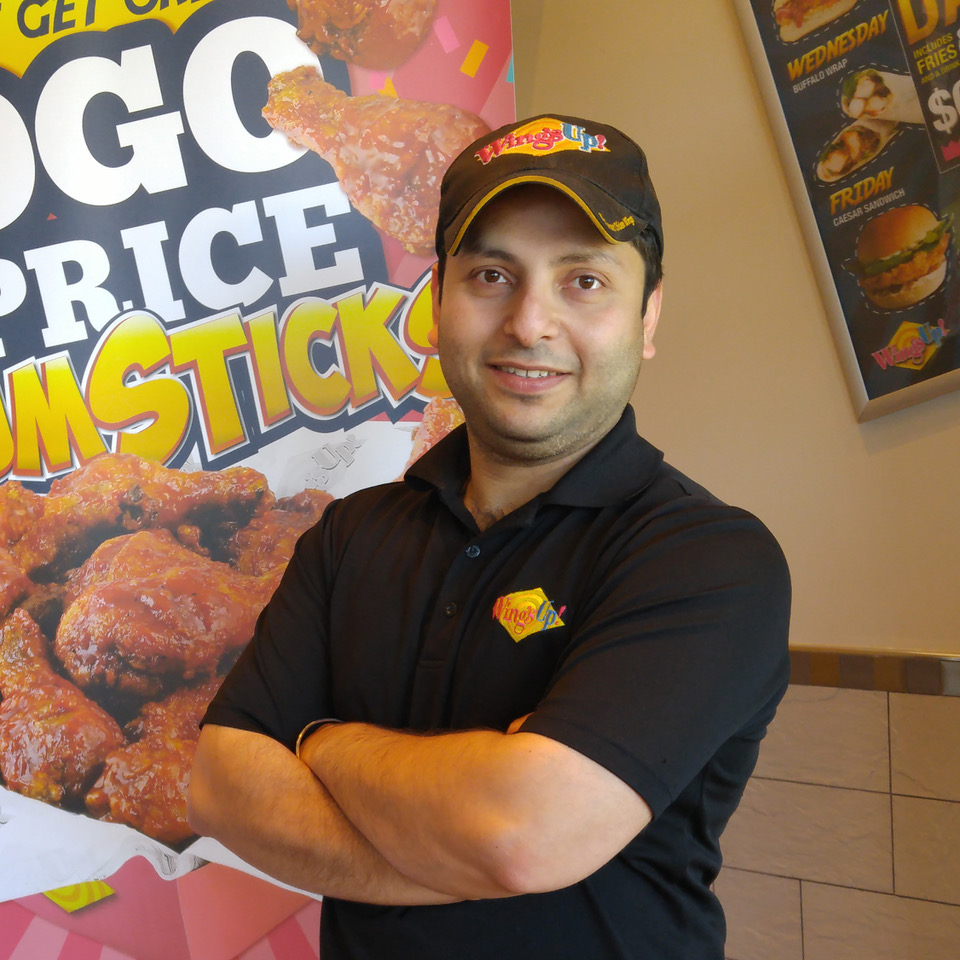 "I've been working under Darren since starting at the Milton location in May 2011. He saw a lot of potential in me. I put so much effort and care into my work at Milton, that I knew it would pay off more if I ran my own store. I have always felt the Head Office team has been there for me from the beginning. Whether I'm asking for marketing strategies, to product or business knowledge, to troubleshooting systems, to training, and store audits to make sure we're operating to the highest financial standards."
— Karan, Owner/Operator, Guelph WingsUp!
FINANCIAL INFORMATION
Franchise Fee: $34,500 CAD
Minimum Investment: $40

0,000 - $480,000

 CAD
Minimum Liquid Capital: $140,000-$160,000 CAD