This is an industry that is a bit more niche than most so finding the right buyer can take time. 
Giving your business the right price and advertising in the right places will help you to sell to the right person in, hopefully, a manageable time frame.
Valuation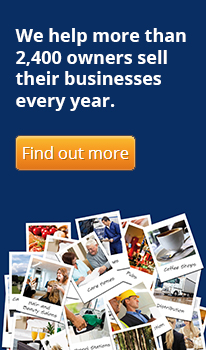 There are several things that will affect the price at which you can sell your business. Getting a correct valuation will mean attracting the right buyers so it can be worth getting the advice of an expert. 
Having an online component to your business can be something that will add value to it as there is the opportunity for future owners to reach a larger customer base. It can be of value to buyers to have these systems already set up.
The value of your business will also be determined by what kind of area you are in- is it a low income or high-income area and what is the competition like? It will be questionable whether a small town will be able to support more than one florist.
Keep in mind that most of your stock is perishable and so this won't form part of the value of your business but there are non-perishable products that you can stock like vases and pots that could be sold as part of the business.
Many florists rely on contracts to form the staple of their income every month. Reliable contracts with local businesses or event planners that can be passed on to the new owner will push up the value of your business.
Preparing for sale 
One of the most attractive things about a florist is the flowers themselves. You might be tempted to get lax on your stock when you are preparing for sale, but this won't help you to attract a buyer.
Having your shop bursting with beautiful fresh flowers will be what catches the eye of a buyer. You can also focus on building up your social media following with skilful images of your flowers.
It can be hard to keep enthusiastic about your business all the way until the sale is finalised but keeping your shop looking stocked and fresh can be the clincher in finding a buyer and closing the deal.
Should you use a broker
As a florist, you have very early mornings and busy days. The tasks that you have to perform to keep your business going do not stop when you decide to sell.
It can be a good idea to enlist the services of a broker so that they can help you through the sale leaving your energy for early mornings at the flower market.
As this is a niche market, however, find someone who has experience selling this kind of business. Alternatively, make sure that the broker you get asks a lot of questions and puts time into understanding your business.
A good broker will listen to you. 
You can advertise your florist business on various platforms to find the right buyer. Spread the word through your customers and suppliers and post your business online to reach a wide audience.
You have put a lot of time and energy into your business over the years and so it will be worth taking your time to make sure that you find the right person to take it over from you.