When it comes to pizza, Canadians love authenticity. They also, however, want convenience and the ability to customise their orders.
Whether you have been keeping your business up with the trends or not, there should be no shortage of buyers for your business. Updating some things before you sell, however, will help you get top dollar.
Preparing for sale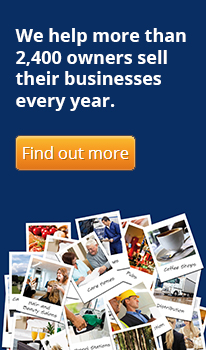 When you have decided to sell your business, you will need to have a look at the ways in which you can make it more appealing to potential buyers. 
You should really focus on your restaurant's kitchen. It should be spotless and of the highest standards hygiene wise. Any improvements that can be made without spending too much money are ideal at this time.
You can also focus on your restaurant's online presence. Do you have a website? Are you praised on review sites? If you don't yet deliver, this is a service you could add.
People really love pizza. You can monopolise on this by adopting some trends that will draw in the pizza-loving crowds and increase the value of your business.
What kind of pizza restaurant are you?
It's important that you know what kind of business you are so that you know who is going to buying your business. There are so many different types of pizza restaurants that you will need to understand what it is about yours that makes you stand out.
Is it the quality of your pizzas? Your restaurant's delivery service? It could be your low prices? No matter what it is, if this is adding value to your business, you need to highlight this to potential customers.
You should also, however, identify areas in which a new owner would be able to grow the business. Are there areas that you have not pushed your restaurant that will offer growth opportunities for a new owner?
Handing over the business
No matter what the value of your business, it will be worthless if it cannot sustain itself without you. When you sell your business, you need to make sure that your staff can run it without you to the same level as when you were involved.
When the customers come in after you have sold the business, they should still get the pizza that they were expecting. This might mean handing over your secret recipe! 
Marketing your pizza restaurant 
Once you know what kind of restaurant you are, and you've prepared thoroughly for sale, finding the right buyer will be down to doing the right marketing.
Advertising your business locally is a good choice if you want to attract a buyer that knows your business. If you need to spread the net wider, advertising online will help you reach a really large audience.
No matter how you decide to market your business, remember that the sales process can take a long time. Finding the right buyer, however, will be worth it in the end.