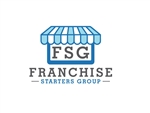 Franchise Starters Group Inc.
PO Box 28524,  151-14800 Yonge St S,  Aurora,  Ontario,  L4G1N0
Franchise Starters provides complete go-to-market franchise development services geared to small business owners aspiring to franchise their business in addition to established franchisors looking to expand.

Our partners have played a hands-on role in pioneering and developing franchise concepts that have become nationally-recognized brands in Canada with hundreds of units developed.

The team consists of highly accomplished industry professionals; widely regarded as leading authorities in their respected fields. Coverage spans areas of franchise law, accounting, construction, equipment sourcing, finance, franchise development, franchise sales, human resources, information technology, marketing, real estate, and more. The team represents the best of Canadian franchising, and for early-stage franchisor's, provides the executive oversight on par with any top-tier Franchisor.

Some of the services offered are: franchise feasibility analysis, franchise development services, franchise sales & marketing services, area developer & master franchise recruitment services, international sales development services, franchise financing services, franchise law services, web development services, ecommerce integration services and more.

We cater primarily to franchisors however we are also certainly more than happy to consult with individuals considering the acquisition of a franchise.
Geographical area covered: 

Canada
Sectors of specialization: 

Franchise System Development, Franchise Marketing & Sales, Franchise Marketing, Executive Management,
Advertise your professional services on BusinessesForSale.com
Promote your professional service to more than 1million potential business buyers and sellers for as little as $300 CAD per year.
Signup today →