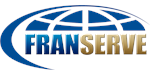 FranServe - Consultancy Franchise
Build a profitable home-based franchise consulting business, helping people to find the perfect franchise. Low Investment-Flexible-Fast ROI
Finance requirements

Minimum Investment:

C$32,000

Areas Available

Canada
Profile
Fran
Serve

franchises are available across Canada.
About the company
Franchising is a significant step up for any business – especially the rising number of small businesses – no matter what sector they operate in. It's also a fantastic point of entry for entrepreneurs into a brand new career.
But how do franchises and their potential franchisees meet if they don't know about one another?
That's where FranServe comes in.
We were founded with the sole aim of changing people's lives – of helping them make their dreams a reality – by connecting budding franchisees to ideal franchise openings.
There are different facets to this, including introducing franchisors to qualified individuals, leading people to franchise opportunities, and training the industry's most knowledgeable consultants to make it all happen.
Through our ethos, culture, technology, reach and scale, we are helping to revolutionize the franchise industry..
Why choose FranServe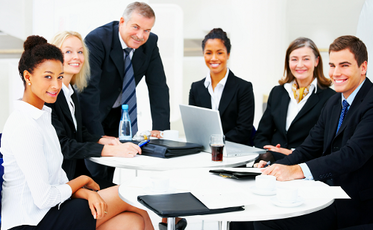 Entrepreneurs exploring franchise ownership need help finding a business opportunity that suits them. Franchisors need a stream of high-quality prospects from a source they can trust. FranServe consultants provide that and more, earning money by connecting franchise candidates to franchisors looking to grow.
If you've ever thought of being your own boss, becoming a FranServe Franchise Consultant may be for you. Our Franchise Consultants build a flexible, lucrative, home-based business by helping their clients explore and own franchise businesses.
Reasons to join FranServe:
A home-based business model
High demand, high growth, recession-resistant industry
No selling, no cold calling
Multiple income streams and high net margins
No prior franchise experience necessary
Comprehensive training, full mentor and peer-to-peer support
Largest franchise consulting and expansion company in the industry
Realistic 6 figure income potential
Low investment fee, Fast ROI (Financing available)
Franchisors pay significant referral fees to our Consultants when they help qualify and coach candidates through the process of owning a franchise.
The franchise business world is huge, and plenty of people are looking to enter it. People reaching retirement are seeking ways to increase their money for a better post-career life. At the same time, many of the next generation want to operate outside the risky, cutthroat business world. Franchising still is the best way to expand any business and, at the same time, reduce many of the risks of such ambition.
"Every single day I am thankful for FranServe and the FranServe Family. Never in my wildest dreams would I have imagined how personally, professionally and financially fulfilling my decision to join this organization would be. Honored to be a part of this amazing organization!"
- Julie Goldberg
What does FranServe Do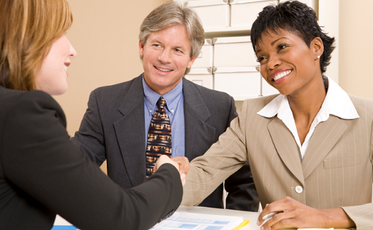 With 600+ contracted franchise companies from every corner of the industry, we have the perfect business opportunity for any franchise-minded entrepreneur.
Our vast pool of Franchise Consultants acts as a dynamic, global network that matches and advises, connecting thousands of qualified franchise candidates to their best-suited franchise.
FranServe's team of franchise industry masterminds have been at it for a combined 100+ years, providing best-in-class guidance and support to every Consultant, franchisee hopeful, franchise hopeful, and franchise brand with whom we work.
Our precision, expertise and integrity are second only to our focus on our mission. And if we're honest, we're having a blast while we're at it.
"FranServe is an excellent investment opportunity. For those that have a strong desire to help others and themselves become their own boss with a wide diversity of proven and emerging franchise brands — this is your model. Alesia and her team will provide you with the support, training, and infrastructure you need to be a high performing franchise consultant."
- Jack and Jill Johnson
Benefits
The focus on franchising has led to phenomenal growth, but the franchise consulting industry is underserved nationwide. The International Franchise Association (IFA) has reported that there are as few as 25 franchise consultants per state in the U.S. In contrast, the number of franchise establishments grew by nearly 15,000 in 2018 alone.
The franchise industry needs consultants like ours in order to grow smoothly. FranServe trains and supports the best of the best to help meet this demand.
To achieve this, we offer unbeatable training & support, including:
Operations and management training & support
Consultant Development Training and Continuing Education programs
One-on-one training and mentoring sessions with an experienced, dedicated mentor
"Mastermind" group mentoring workshops
Regularly scheduled, round-table workshops with other FranServe Consultants
FranServe online support center
Clients, material and resource management through our all-in-one, proprietary back-end system
Easy access to the FranServe consultant network to share resources and best practices with peers
Dedicated support staff
Comprehensive marketing support to help generate prospects
Customized professional website with a professionally built and maintained website that becomes your business' home online
Industry-leading marketing collateral
Powerful alliances with SEO and SEM agencies to get your business into top search results
Industry-leading social media marketing firm to boost your online prospect generation
Live FranServe-sponsored webinars to showcase your expertise and offerings
Requirements
As a FranServe Consultant, you'll provide consulting services to potential franchisees. You will help them find the best franchise based on their background, skills, financial requirements and goals. We'll teach you how. All you have to do is learn and follow our proven system. You must also be organized, analytical, communicative and – most importantly – want to help others. Our organization's most integral values are at the heart of all this: integrity, growth, and teamwork.