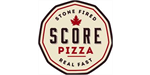 Score Pizza - Fast-Casual Pizza Restaurant Franchise
Become part of a dynamic brand, join a fast-casual pizza restaurant with a modern twist.
Watch Video
Finance requirements

Franchise Fee:

$35,000

Total Investment:

$360,000 - $730,000

Liquid Capital:

$360,000

Minimum Investment:

C$360,000

Areas Available

BC, AB, SK, ON, NFLD
Profile
SCORE PIZZA ARE SEEKING ENTREPRENEURS ACROSS CANADA
ABOUT THE COMPANY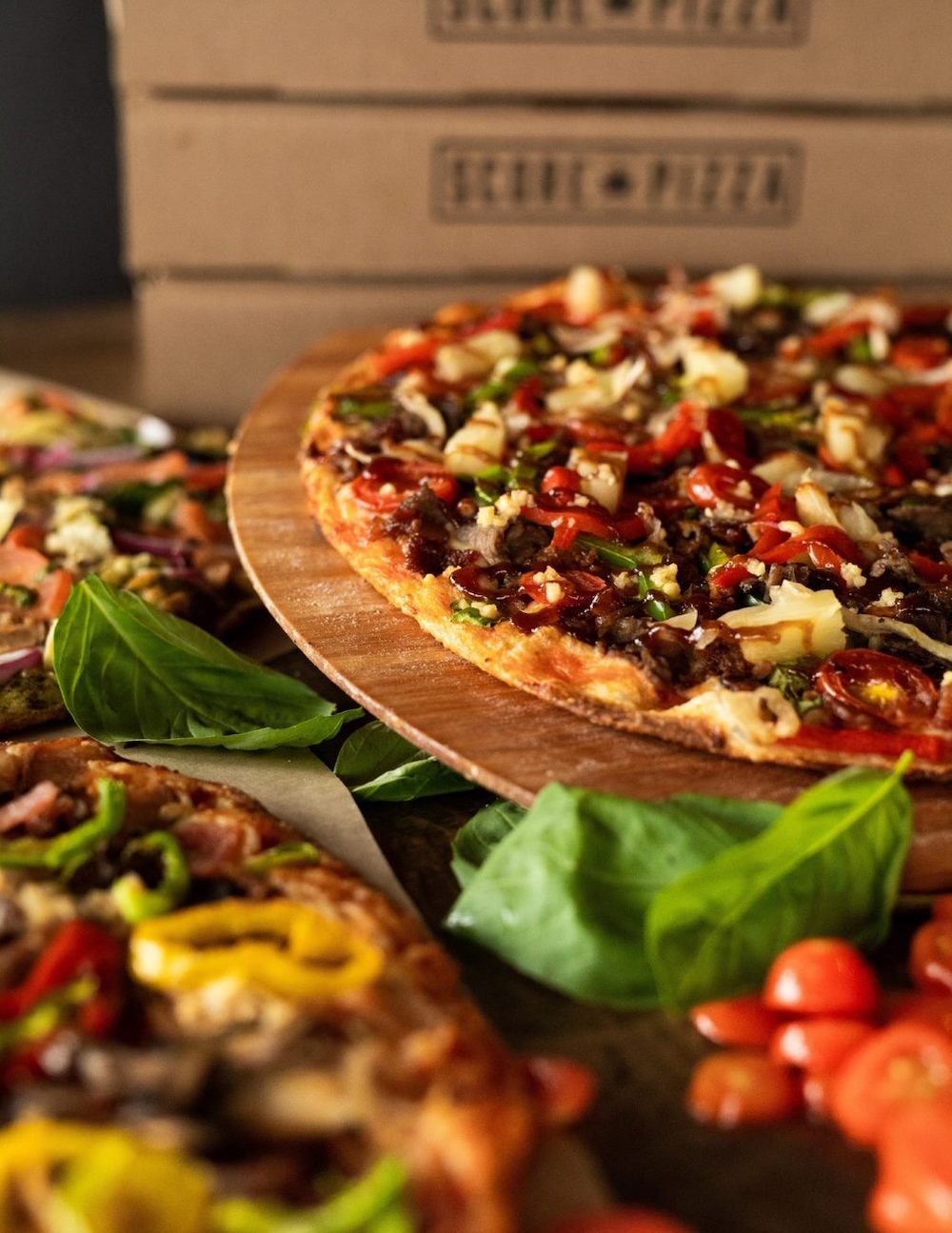 Score Pizza is a Canadian fast-casual dining franchise brand founded in Kingston, Ontario. Our showpiece is our stone-fired oven which can cook up to 25 pizzas at a time. We focus on what matters most: fast service, premium ingredients and unlimited toppings. Our keen attention to detail, innovation and speed of service makes us the premier choice in pizza franchise opportunities.
We believe in using only the freshest-quality ingredients and this means paying close attention to our standards and delivering a craveable experience every time for our guests. Creating pizza masterpieces is what we do best-and all in under five minutes inside our hot, fast-fired oven.
In addition to our fresh, delicious pizzas, we offer custom, fast-fired sandwiches, salads, alcoholic and non-alcoholic beverages and desserts.
WHY CHOOSE SCORE PIZZA?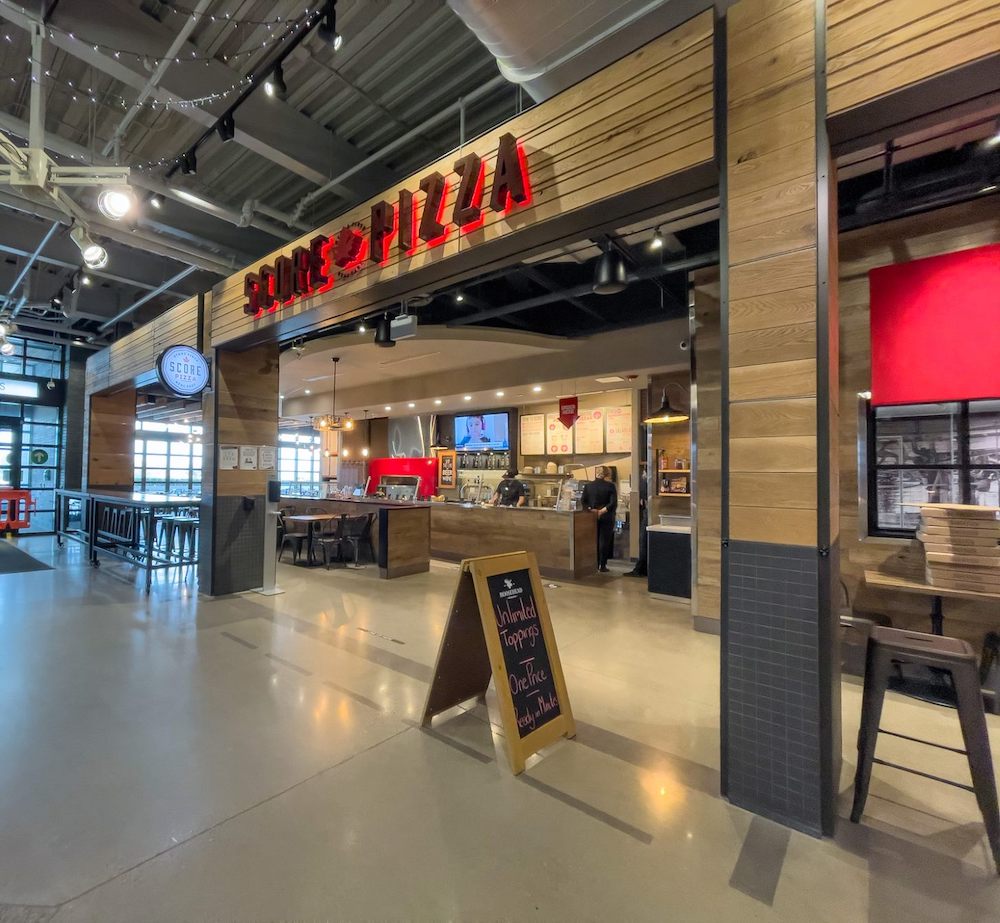 We are a true market leader in Canada, meeting consumer demands for high-quality pizza made fast and fresh in front of the customers' eyes!
Innovative social media presence and quality marketing support.
Full assistance with your grand opening and market launch.
Knowledgeable support and field staff
WHAT DOES SCORE PIZZA DO?
The short answer is that we make superb, tasty pizzas fast!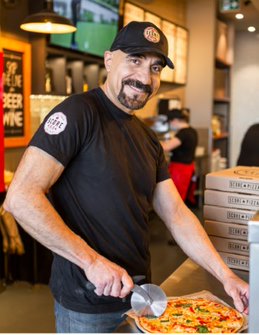 A more detailed explanation is that while anyone running a restaurant might worry about how they'll get customers through the door, with Score Pizza, you will open your business with what you know is a tried-and-tested, winning formula:
We make custom, stone-fired pizzas served with unlimited toppings.
Our restaurants come with unique, warm interiors that are comfortable and inviting with trendy fixtures and locally sourced furnishings. We have designed an inviting ambience with excellent music while our fun and friendly staff deliver an exceptional guest experience.
We excel in university towns and areas with many young families who want plenty of options and do not wish to sacrifice taste for speed.
By providing all this, Score Pizza has grown into a standout brand recognized across the country.
Benefits
Low initial investment
Multi-unit opportunities
In-house site selection support and lease negotiation
Negotiated supply agreements, distribution expertise and local sourcing
Six-week training program with top professionals in the business
FRANCHISEE REQUIREMENTS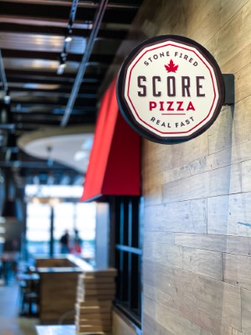 Community-focused – We are more than just a restaurant franchise. From sponsoring local causes to actively contributing to the community, Score Pizza seeks franchise partners who share this mindset of making a positive difference in their area.
Experience – We are looking for people who have worked in this sector or are partnered with a General Manager/Operating Partner with a minimum of five years' experience.
INVESTMENT INFORMATION
Territories available: BC, AB, SK, ON, NFLD
Multi-unit opportunities
Franchise Fee: $35K
Royalty: 6%
Marketing Fund: 2%
Term: Ten years
Non-traditional opportunities available
Initial investment: $360,000-730,000
Size: 1,200-2,000 sq. ft.