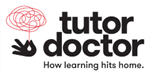 Tutor Doctor - Home & Online Tutoring Franchise
Start your own recession resistant home and online tutoring franchise with Tutor Doctor.
Finance requirements

Franchise Fee:

$44,700

Minimum Investment:

$75,000

Areas Available

US & Canada
Profile
TUTOR DOCTOR franchises available now in the US and Canada
Find out everything you need to know, including the investment to start your own recession resistant home and online tutoring franchise with Tutor Doctor here!
ABOUT THE COMPANY
Tutor Doctor is the brilliant home and online tutoring franchise that offers tutoring programs for children from kindergarten to college level and includes adult education and senior citizens curricula. It is the system that incorporates an understanding of all learning types!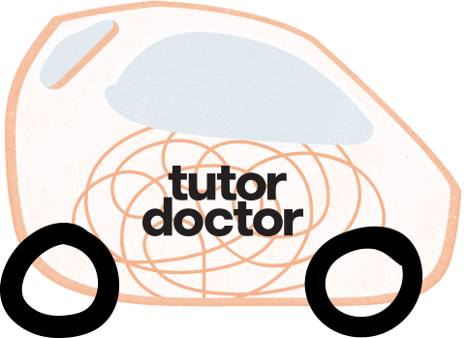 Tutoring is done at home or through our e-learning system. Home tutoring offers many advantages over traditional learning centers, as tutors work one-to-one with each student, focusing on their particular needs and challenges. It means the student receives the tutoring they need and can focus on their personal challenges and obstacles, rather than trying to learn in a class setting that, by necessity, functions in a more generalized fashion. The current global situation has, of course, also brought a high interest in home tuition from people of all backgrounds and situations.
Founded in 2000, Tutor Doctor is now firmly established. We have experienced particularly strong growth around the world in the last five years. Currently operating in 15 countries and across four continents, our franchise has ranked as the #1 One-to-One Education Franchise worldwide and #30 Fastest-Growing Franchise by Entrepreneur Magazine!
We continue to look for right-minded individuals seeking financial freedom by owning a personal business, but with all the benefits of not being on their own. With over 6,600 franchised territories worldwide, our company has the right expertise to help its franchisees achieve their business goals, backed by a successful and proven business model, world-class training and ongoing support.
WHY CHOOSE TUTOR DOCTOR?
With TutorDoctor, you don't need to be a qualified teacher to impact the lives of students. As the owner of this revolutionary education franchise, you will connect compassionate, qualified tutors with students in your area to help them reach their goals with personalized private tutoring services.
The diverse range of subjects, skills, and tutoring styles available means there is a solution for every student in your community and a market for the services your business will offer. You can run a successful company that makes a real difference to the lives of all kinds of people that they will carry throughout the rest of their lives!
WHAT DOES TUTOR DOCTOR DO?
The Tutor Doctor business model is built to enable franchisees to earn maximum revenue by limiting overhead costs, granting protected territories, and allowing them to offer private tutoring services that meet market demands. The low overhead and high-profit margins keep more money in our franchisees' pockets, encouraging the growth of their businesses.
When joining the Tutor Doctor franchise, you can choose your investment type, from a single territory to multiple areas with the opportunity to grow. You'll have control over how to scale your business so that you can generate more revenue from various regions. Whatever works for you!
BENEFITS
Recession resistant
Scalable business
No fixed costs
Arrange your schedule
Getting involved with the community
Our service is not a "want" but a "need"
FRANCHISEE REQUIREMENTS
Strong desire to succeed in their own business
Self-disciplined
Can follow a proven system
Must be "teachable"
Likes community involvement and networking
Organized
Genuinely likes interacting with people
Ability to be trained on "Guerrilla Marketing"
FINANCIAL INFORMATION
Franchise Fee: $44,700
Minimum Investment: $75,000
Minimum Liquid Capital: $65,000