Selling a Failing Business Versus a Profitable One
Every business owner hopes to build a successful business that will endure hardship, providing a better living for their family and employees. However, thousands of businesses fail to make a profit each year. While no one intends to start a business that will fail in the long run, it is not uncommon, and you are not alone in dealing with it.
For a variety of reasons, a business owner may be forced to sell their business, which can be extremely difficult. Your decision to sell your struggling business could have been influenced by several factors. Death of a close relative, market fluctuations, and recurring losses are all unforeseeable events that can happen to anyone.
Selling your business is an option to consider if you want to get a final return on your investment. The good news is that you can sell your distressed business because there are buyers out there that find value in its assets, such as the existing customer base or the location of your store.
It's also possible that the buyers are looking to grow their business and would like to merge with yours.
It is important to note, however, that selling a business that's losing money is not the same as selling a profitable business. In comparison to a steady business, a declining business requires a lot of effort from the potential buyer to get it running again.
There is also a stringent due diligence process when selling an unprofitable business, which might not be as intricate when selling a stable business.
Top Tips to Help You Sell Your Failing Business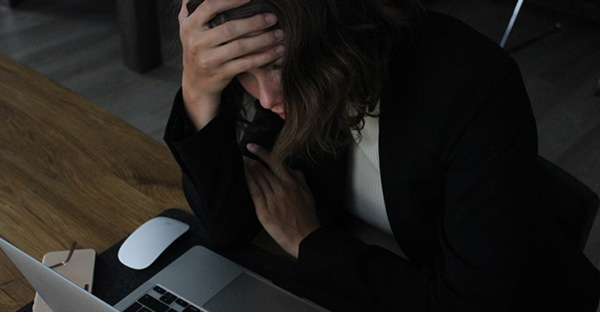 Whatever the reason for selling your insolvent business, you must ensure that you go though the right channels and follow proper procedures. Take note of these pointers on how to properly sell an unprofitable business.
1. Find Out Why Your Business Is Losing Money
If you have decided to sell your failing business, one step you must take before negotiating with potential buyers is to figure out what went wrong. It's likely your business was running smoothly until you started to notice things had changed.
It is your responsibility to find out what changed and relay this information to a buyer. Selling the business without understanding what caused it to fail will generate suspicion and distrust in a buyer. Likewise, you need to be transparent about these failures to help the buyer strategize ways of improving the business.
2. Highlight The Value of Your Assets
When selling a business, it's critical to inform potential buyers about the company's assets. Assets assist both the seller and the buyer in determining the value of the business. Therefore, sell the idea of how advantageous your business's assets are to the buyer - but be truthful.
For example, a failing fitness business would have assets like a well-suited location, equipment, and licenses. All of these are expensive to set up and would also take time to put in place when opening a new fitness center. Hence, point out to your potential buyers that buying your business and all its assets would be of great benefit to them.
It is therefore crucial to value your business, so you can have a pragmatic understanding of its worth to present to buyers. However, be sure not to overvalue and ensure that you are completely honest throughout the whole process.
3. Be Transparent About Facts and Finances
It's understandable how important it is to sell your failing business, especially when you're under pressure to complete the process in a timely manner.
However, you should not let your desire to sell get in the way of being honest with your buyers. A history of debts or legal issues, cases of lack of funding, or poor management are all things that your buyer should be aware. Place everything on the table and let them decide whether they want to buy it.
Even with baggage that your business may have, you can still convince buyers that your business is a worthwhile investment. You can do this by showing them records to prove that your business was once profitable. This will help them see potential in it. Total revenue, size of customer base, and number of transactions are evidence you can take to them.
4. Maintain A Good Relationship with Your Buyer
When selling a limited company with debt, it is important that you are cordial with your buyer - a healthy relationship is crucial in any business transaction.
Sometimes, low offer made by buyers can be frustrating – especially if you know your business's true worth. However, you should remain calm in such situations and ensure that you stand your ground in the politest way possible.
5. There is Room to Negotiate
The fact that your business is failing does not necessarily mean you have to agree with what your buyer is offering. If you believe the value of your business (specifically its assets) is worth more than what the buyer is offering, then you should negotiate this. Selling an insolvent business does not mean you have to ignore all your hard work and dedication. While you may have room to negotiate, these strategies should be based on evidence and not intuition.
6. Get A Broker to Help You Sell
While this may be your first time selling a business, brokers have been in the business of closing deals for a long time. Many of them have spent time learning skills of mediation, negotiation, and persuasion. Their extensive experience can assist you in selling your failing business for a higher price than you could have achieved on your own.
Another advantage brokers offer is their network of connections. They can potentially get several buyers interested in your business. Consider taking a step toward finding a broker to help you sell your business.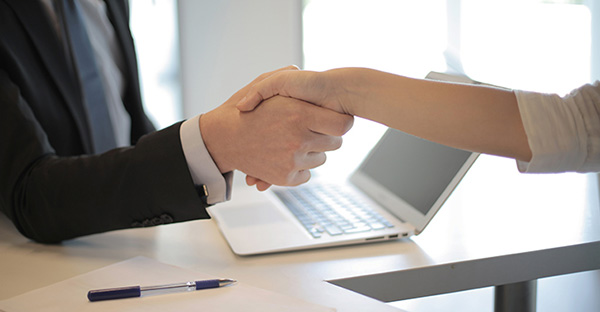 How BusinessesForSale.com Can Help You
A failing business is not the end of the world or your career – although it might seem that way right now. While this may be your only option, there are strategies and support networks in place to make the process more manageable.
If you are selling a failing business in Canada, BusinessesForSale.com wants to help you reach the right buyers. To ensure that your business is exposed to relevant buyers, you can list your business in the "distressed" and "quick sale" categories.
If you need further assistance, or you'd like to get support from a member of the team, feel free to contact us at any time. We hope these tips make the process of selling your business a bit easier.
Back to Top