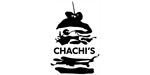 Chachi's - Sandwich Franchise
Chachi's gourmet sandwich franchise is looking for great franchise partners in Western Canada!
Territory Information
Edmonton
Franchise Fee:

$25,000
Total Investment:

Available on request
Chachi's has immediate locations available in the Currents of Windermere and Emerald Hills in Sherwood Park and is now seeking franchise partners for new locations.
Other Areas Available

We have immediate locations available in Calgary, Edmonton and Vancouver and Kelowna.
Profile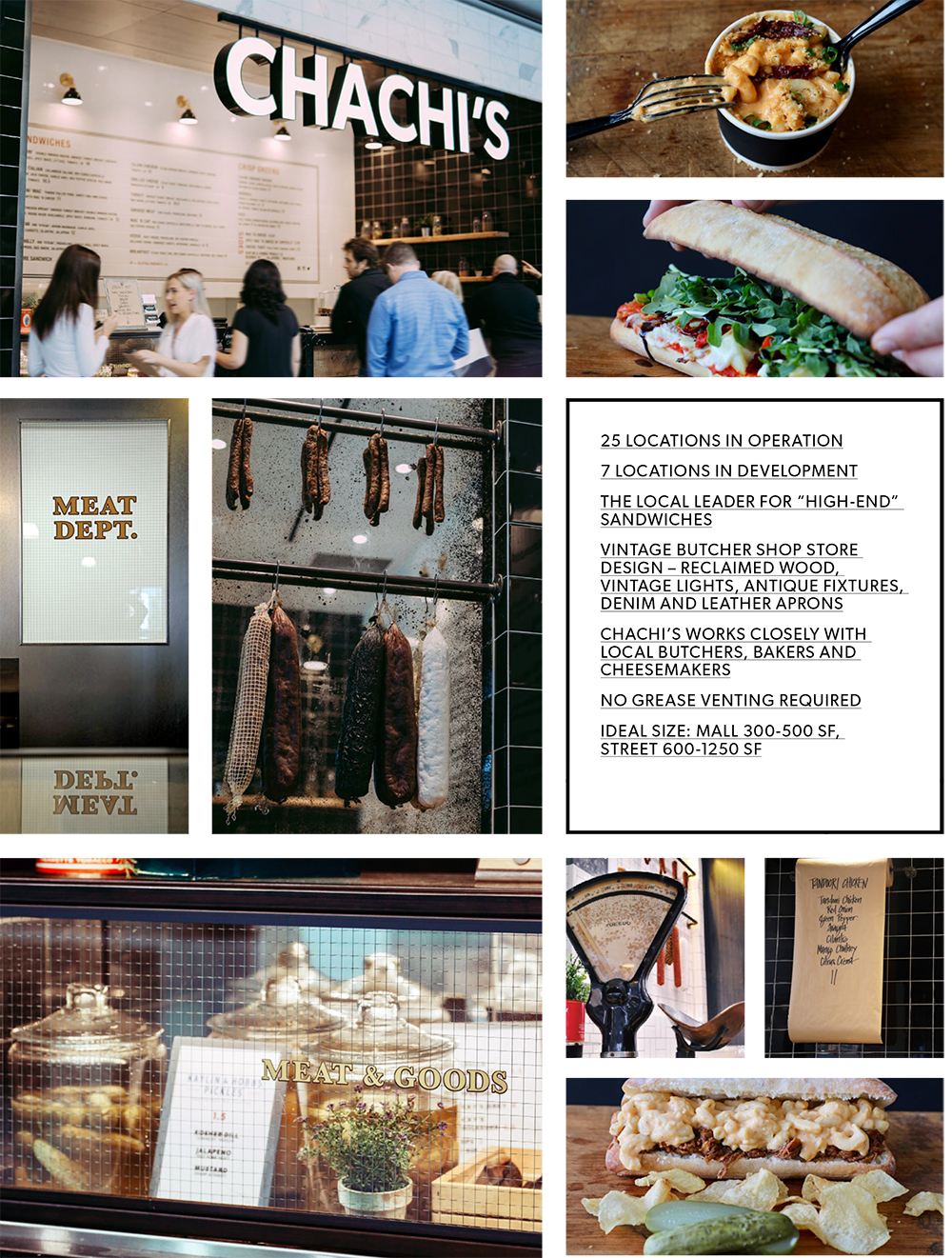 We are seeking Franchise Partners who are enthusiastic about the Chachi's brand!
Chachi's is a proud member of 98 Food Co. which, between their 4 brands, has over 40 locations in Western Canada with more than 10 currently in development.
Chachi's management brings to the table: operational excellence; unique menu development; outstanding branding and store design; and professional real estate procurement.
Our menu offerings are fast-casual and definitely worthy of a double-take!
Chachi's teams up with local suppliers wherever possible to bring kitchen quality comfort food to our patrons...creative gourmet sandwiches, biggest and 'bestest' pickles and awesome mac 'n cheese!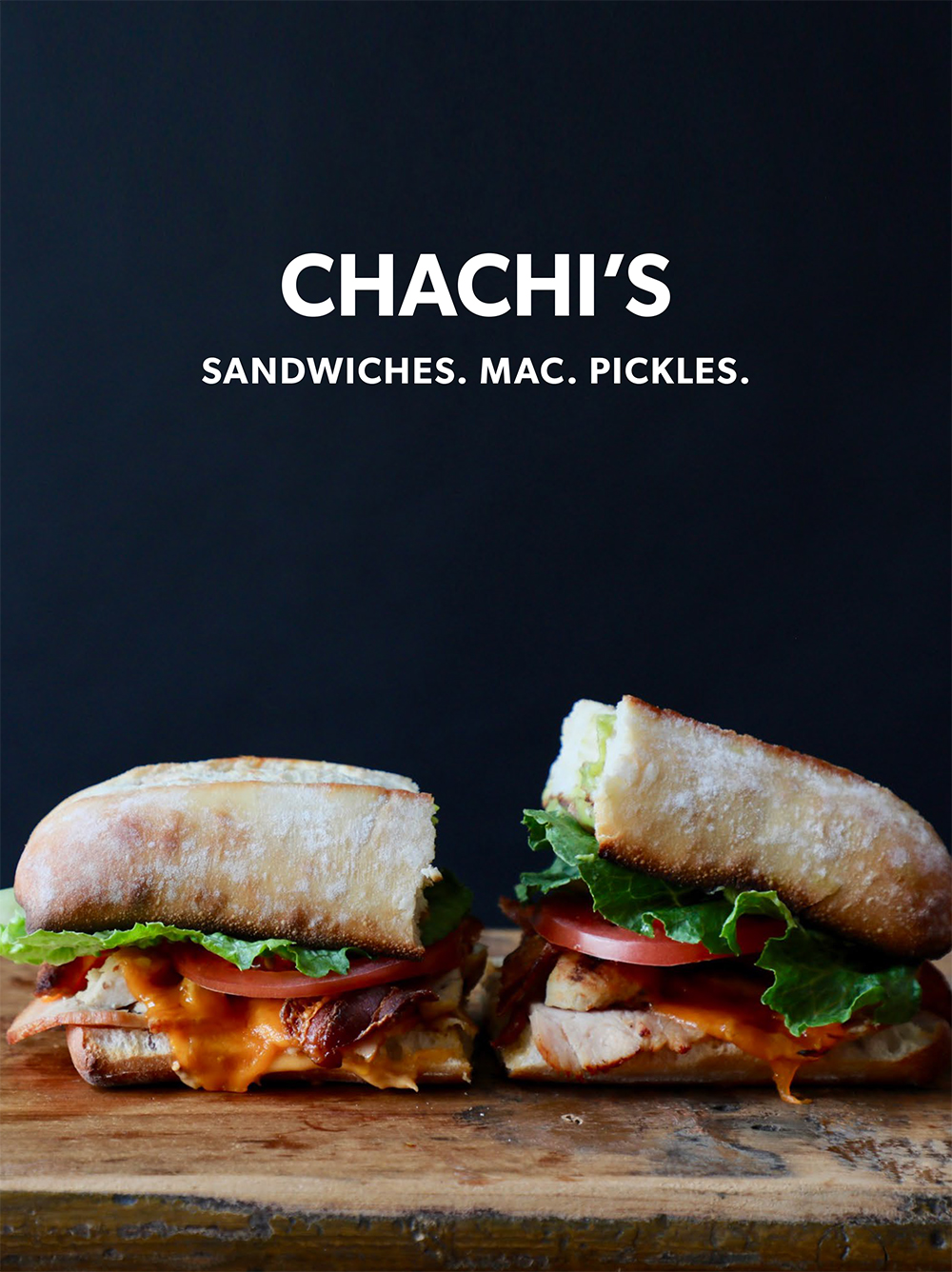 Chachi's stores are unique...created by Thom Design, they present the unexpected in food court and store front atmosphere...reclaimed wood, vintage fixtures...a modern take on the historic New York meat packing district.
Backed by comprehensive training and full ongoing support, ideal franchise partners will have a passion for our brand and menu offerings, strong business skills and a commitment to provide excellence in customer service.
Chachi's is a proud member of 98 Food Co.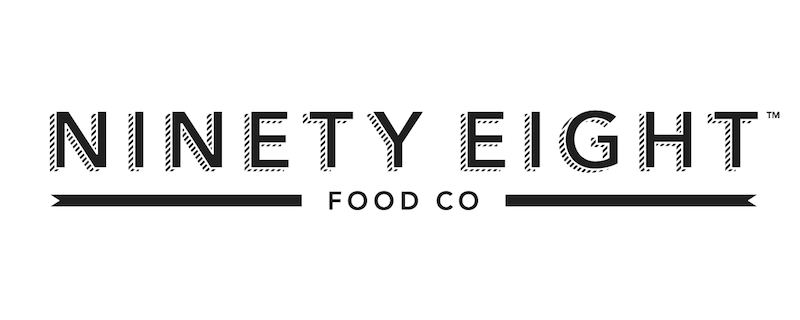 With numerous developing franchise opportunities in Calgary, Edmonton, Vancouver and Kelowna, you can advance your interest in joining the Chachi's team by completing the form below.
This will ensure that you receive a prompt reply from 'The Franchiser', proudly representing the 98 Food Co. team since 2006!