There is expected to be more than 25 million Canadians shopping online by 2021. Web retail giants such as Amazon are tough competition for independent fashion merchants, and as more consumers buy online, this could be a good time to sell your fashion business. To capitalise on your years of hard work, make sure you carry out thorough due diligence.
Right timing
You need to have an exit strategy in place so you can sell your business at the right time and benefit by securing the best possible offer. Try to keep up to date with sector news and business developments; this can be helpful in determining when it's the right time to sell.
The type of fashion business you own will affect your exit strategy; do you design your own clothes and operate from home? Or do you own a bricks and mortar business? If you are paying rent to a landlord, you will need to consider the terms and conditions of your contract.
It's best to sell your business when your profit and sales figures are at their highest, which can be difficult for many business owners. Potential buyers will consider past performance and future growth, but ultimately, they will only pay for what your business is worth today.
You need to be emotionally ready to let go of your business, if you still have an attachment or you're keen to set up shop elsewhere, you may want to consider keeping your brand. Selling a business can be a long process, so you need to be 100% committed and ready.
You also need to make sure the current market is good for selling a business. There are lots of factors that can impact the value of your business; the economy, sector trends, stock market volatility, competition, investor confidence, interest rates and the geopolitical climate.
Valuation
You should appoint a broker or professional valuer to help determine a fair and accurate sale price; there are numerous methods used to value a business. A tax specialist can help to explain how the different valuation options will impact your tax liability in a sale transaction.
If you own a retail store, calculate the cost of the remaining clothes stock so you can offer a detailed inventory to the new buyer. If they prefer to buy the store without stock, you may want to consider storing any remaining clothes and accessories and selling the items online.
You should calculate the cost of all your other tangible assets such as cabinets, equipment, cash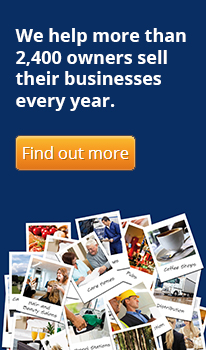 registers, clothing racks, accessories, decor and marketing materials. Your intangible assets will include any intellectual property rights such as patents or trademarks on your brand.
A valuer will ask to see your profit/loss statements, sale figures and inventory reports for the last year to calculate the annual gross profits. Then subtract expenses such as rent, staff wages, utility bills, insurance, inventory and marketing costs to establish yearly net earnings.
Is your store in a great location; on a high street with a high footfall density? If so, these factors will greatly increase the value. Does your brand have a strong web presence, with a high volume of online sales? The more traffic you drive to your site, the higher the valuation.
Involvement
How involved do you plan to be throughout the sale process? Many owners have a strong connection to their business, so it can be useful to hire professionals to mediate between you – the seller – and potential buyers to make sure negotiations are kept fair and unbiased.
How will you prepare your employees, suppliers and customers for new ownership? Will the buyer shadow you? Will they operate under the same name and keep the existing staff? These answers will determine how involved you will be during and after the sale.
Will you hire a broker? What's your marketing plan? Selling a business calls for discretion balanced with targeted marketing; advertise the sale online but make sure you omit specific details – such as the business name and location – until you know the buyer is serious.
Don't underestimate the power of your immediate contacts; tell family and friends about your plans, as they may know someone who would be interested. You should also speak to your contacts in the industry; a fashion designer you know maybe keen to set up their own store.
You will need to sign a contract before you finalise the sale; it's best to hire a lawyer or solicitor to review the documents before you sign. Also, contact your local municipality to notify them of the sale and transfer any relevant licenses or permits onto the new owner.